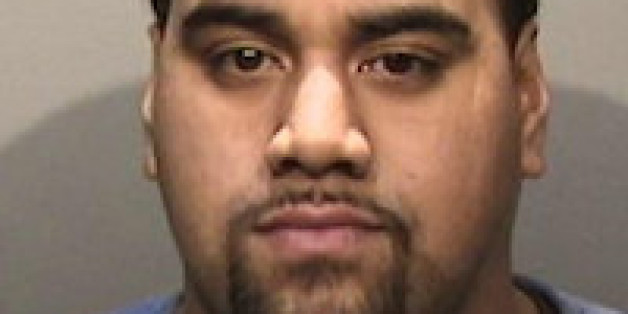 Hey, when you're beat, you're beat.
A California man who allegedly fired shots at a party last summer turned himself in to police after he searched for his name on Google and discovered that he was one of the state's most wanted fugitives.
At the time, the top search result for his name was the law enforcement site Northern California Most Wanted.
Christopher Viatafa, 27, surrendered to police last week. The San Jose Mercury News reports:
Accused of doing wrong, authorities said Viatafa then did what was right: He turned himself in to police.
Viatafa was wanted by San Leandro police on charges of discharging a firearm in an inhabited dwelling. He is accused of firing a gun into the ground following a confrontation at a party at the San Leandro Senior Center back in August. No one was hurt in the incident, according to SFGate.
Although the incident allegedly occurred in August, his mugshot didn't go live until December, when it appeared on Northern California Most Wanted, a website launched by the U.S. Marshals Service, FBI and Northern California Regional Intelligence Center.
"Although it wasn't good judgment that landed him on the website, he did use good judgment to turn himself in after seeing his photo," San Leandro, Calif., Police said in a statement obtained by ABC News.
Other fugitives in positions similar to Viatafa's haven't exercised the best judgment.
Last November, Nicholas Edmond, who went by the handle "Sin Demon," was arrested after making a very public stink on the Facebook page of a New Hampshire news station that posted his mugshot. Edmond, who was wanted for violating parole related to a firearms charge, was arrested shortly after posting a tirade on WMUR's Facebook page.
Like Us On Facebook |

Follow Us On Twitter |

Contact The Author
BEFORE YOU GO
PHOTO GALLERY
Dumb Criminals: Mugshot Gallery