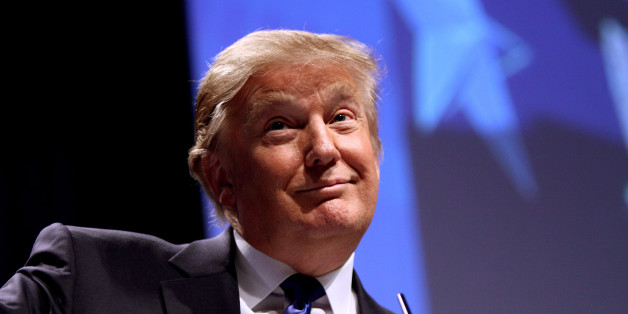 Donald Trump bowed out of a race he never entered on Friday. The perennial non-candidate also hinted that he'll enter another race that he definitely won't join.
While I won't be running for Governor of New York State, a race I would have won, I have much bigger plans in mind- stay tuned, will happen!

— Donald J. Trump (@realDonaldTrump) March 14, 2014
The Donald unsubtly indicated for months that he might run for the governor of New York, but only if he faced no opponents in the Republican primary. Trump, who definitely knew that another Republican was going to join the primary, sent the above tweet 11 days after Republican Westchester County Executive Rob Astorino officially declared his bid to unseat Governor Andrew Cuomo.
Trump's "bigger plans" undoubtedly are a 2016 run for the White House. In 2012, Trump played make-believe presidential candidate before he predictably did not actually run for president.
Marketplace correspondant Lizzie O'Leary perfectly translated Trump's tweet on Friday:
While I won't do something I was never going to do anyway, I will continue desperate bids for your attention by pretending to do stuff.

— Lizzie O'Leary (@lizzieohreally) March 14, 2014
Meanwhile, New York's Attorney General is still pursuing a $40 million lawsuit against the real estate tycoon. Eric Schneiderman has accused Trump's eponymous Trump University real estate training program of being a "bait and switch" scam that defrauded thousands of students.
BEFORE YOU GO
PHOTO GALLERY
Donald Trump