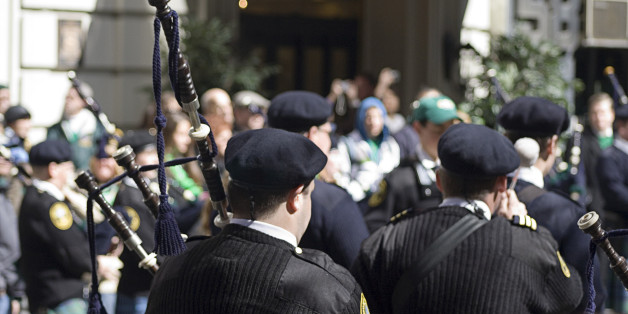 Ford Motor Company is now the only major U.S. corporation sponsoring the annual St. Patrick's Day Parade in New York City.
Other big corporate sponsors, including Guinness and Heineken, dropped the parade after a public outcry over the organizers' rule that barred LGBT groups from openly participating.
"[Ford] is involved in a wide range of events and organizations in communities across the country and around the world, including long-standing participation in this parade," the company said in a statement emailed. "NO one person, group or event reflects Ford's views on every issue."
The parade kicked off at 11:00 on Monday, one day after Guinness withdrew its support in response to the organizers rule barring LGBT groups from openly participating.
Heineken made a similar move last week, leaving the boozy celebration without its main brewery sponsors. The Boston Beer Company, which makes Sam Adams, rescinded its support of Boston's St. Patrick's Day Parade.
The Ancient Order of the Hibernians, which has run the parade for more than 150 years, bars participants from identifying their sexual orientation while marching in the event.
"The homophobic bigotry of this parade is reaffirmed each year by the organizers," JF Mulligan of the New York City-based Irish Queers said, according to the LGBT-rights group GLAAD. "The NYPD's insistence on sending huge uniformed contingents every year makes it clear that the rights of our communities don't concern them."
Mayor Bill de Blasio refused to march in the parade, citing the rule that excludes LGBT activists, a fixture at most public events in city that in 2011 became the biggest to legalize gay marriage. He is the first mayor to skip the event in 20 years.
Boston Mayor Marty Walsh, an Irish-American, skipped his city's iconic parade on Sunday after he failed to convince organizers to allow a gay veteran's group to join the festivities.
The New York City parade is estimated to draw 1 million people.