Note: Do not read on if you have not yet seen Episode 11 of "Girls" Season 3, titled "I Saw You."

With just one episode left of "Girls," things are finally starting to look up. Marnie's finally experiencing some professional success, Jessa appears to have kicked her drug addiction (for now), and Adam's Broadway career is taking off. Am I feeling as optimistic about Hannah? Not exactly. But as usual, it's kind of her fault.
With 10 being the most self-involved and 1 being the least, see how each of the girls scored in Season 4, Episode 11 of "Girls" titled "I Saw You."
Hannah:
After almost two full seasons of Adam being head over heels for Hannah, it appears the tables have turned. When Hannah stopped by Ray's apartment (where he's staying so he can focus) because she was "in the neighborhood," it took me right back to the heartbreaking days of Season 1. Sure, he's more emotionally invested in her this time around, but things aren't looking good.
After another brief hangout with Patti Lupone in which Hannah attempted to get more information about Strunova, that anti-Osteoporosis drug, and Elijah attempted to befriend her, Hannah headed over to GQ to give her coworkers a piece of her mind.
After hurling sharp insults at all of them, Hannah declared that she "expected more from life," and Janice, a.k.a. Jenna Lyons, promptly fired her. Can I just add that Hannah was wearing a J. Crew shirt, though? She should have gotten a few points for that.
Hannah's out of a job again, ladies and gentleman. Looks like she won't be making it rain anytime soon.
Overall self-involvement: 6 ... because Adam! Why are you acting like this?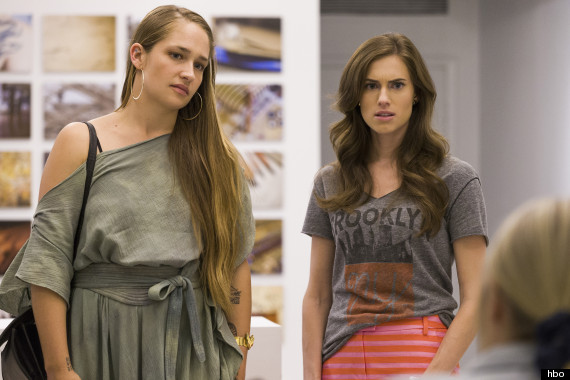 Marnie:
Things are finally looking up for Marnie, at least professionally. She's working at Soo Jin's art gallery and hopefully getting paid for it, never mind that the artist Beadie doesn't seem too fond of her.
Luckily, she has a side project. She's shifted from cringe-inducing YouTube videos to singing at open mic nights with Adam's Broadway pal Desi. She also obviously has hots for him, never mind that he has a beautiful girlfriend named Clementine.
Before Marnie's open mic night, Hannah, Elijah and Shoshanna are prepared for another disastrous performance reminiscent of that horrible Season 2 Kanye West cover. But to their surprise, she kills it. Her voice is beautiful, and she and Desi are a dynamic duo.
But again, Clementine is a thing. Sorry Marn, but you can't have it all.
Overall self-involvement: 5
Jessa:
Jessa's sober again, but she's also very bored without drugs. So, in true Jessa fashion, she stops by Soo Jin's gallery to visit Marnie and bluntly tells Beadie that she doesn't like one of her pieces. Marnie is mortified, but Beadie is thrilled. No one has ever been this honest with her!
Much to Marnie's annoyance, Beadie hires her to do archival work on the spot. Let's see how long this one lasts, shall we?
Overall self-involvement: 9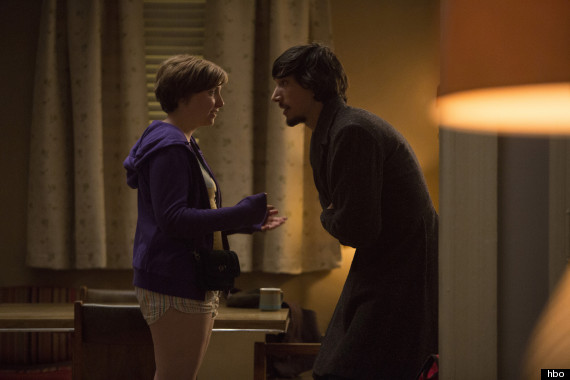 Shoshanna:
Sosh doesn't seem to have much going on these days, expect that school is stressful because ugh, college. She's a little interested in how Jessa's feeling now that she's off drugs, but she's much more into tapping into Hannah's deepest insecurities.
"Are you gonna be okay?" she asks during Marnie's performance. "I mean, like, Adam's about to be on Broadway, and like Marnie's clearly gonna be a pop star, and I don't know, you were supposed to be the famous artist in this group and now you're just working in advertising, so."
Right up there with that "It's kind of crazy how little the four of you have accomplished since college" comment, Shosh.
Overall self-involvement: 8
BEFORE YOU GO