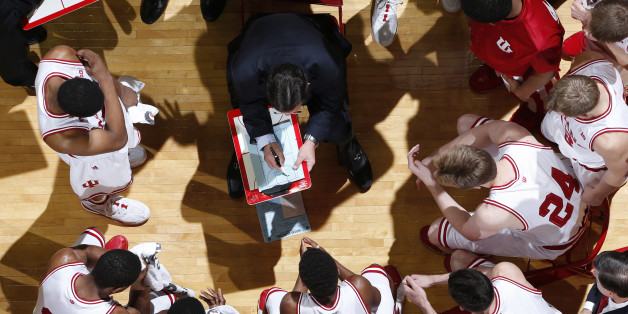 The Indiana Hoosiers would rather stop playing basketball for the season than participate in the College Basketball Invitational.
"We're Indiana," Indiana Director of Athletics Fred Glass told the Indianapolis Star on Sunday night in explaining the school's decision not to accept an invite." We don't play in the CBI."
A year after being a No. 1 seed in the 2013 NCAA Tournament, the Hoosiers (17-15) posted a losing record in the Big Ten (7-11) and dropped seven of their final 10 games in a disappointing season. After the late slide, Tom Crean's crew was left out of not only the 2014 NCAA Tournament but also the NIT. With Indiana unwanted by those two postseason tournaments, the CBI came calling.
Indiana wasn't interested but Texas A&M, Oregon State and Penn State are among the schools who will fill the 16-team CBI field.