A murder suspect attempting to evade police in two different states gridlocked thousands of motorists on Chicago's busy Lake Shore Drive Sunday during a chaotic standoff lasting nearly nine hours.
@Chicagoist Check out the lineup of cars around the S-curve while the police standoff continues on Lake Shore Drive pic.twitter.com/owVhR5V8RA

— TheChicagoLifestyle (@TheChicagoLife) March 16, 2014
Joseph Andrew Felton Jr., formerly of Chicago, was eventually taken into police custody on a stretcher around 9:30 p.m. Sunday after the lengthy standoff near the Fullerton Avenue exit of Lake Shore Drive, the Sun-Times reports.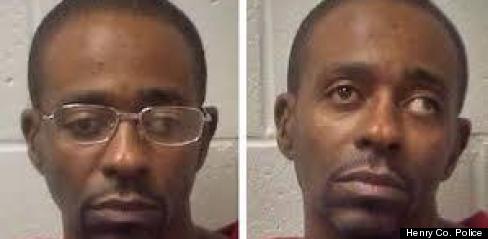 Felton's wife, Sheray Latriest Felton, was found dead in Hampton, Ga. on March 8, prompting Georgia law enforcement to tip off police in south suburban Harvey, Ill. that Felton may be in their area. With Felton's vehicle description and GPS coordinates, Harvey police began chasing the 43-year-old around 12:30 p.m. Sunday.
The chase wove through several interstate highways and drew officers from the Illinois State Police, Cook County Sheriff's Office and Chicago Police Department before Felton crashed his car on Lake Shore Drive around 1 p.m., DNAinfo Chicago reports.
During the chase, Felton hit the car of a Chicago police officer and that of an adult riding with two children; all were treated and in good condition at area hospitals Sunday, according to the Tribune.
A SWAT team, two armored cars and others gathered at the scene where Felton reportedly "told negotiators he was armed with a large number of guns" and "was not coming out alive," a police spokesman told the Sun-Times. Felton, who had reportedly cut his own wrists in the car, was eventually extracted when police launched a flash grenade "distraction device."
Lastella Felton, the suspect's sister, gathered with other family members near the scene of the standoff hoping to coax Felton out of his car.
"I guess that if he saw one of his sisters, maybe he would come out," Lastella Felton told ABC Chicago. "Look at the situation here, look at all the armored tanks and stuff, I would probably stay in, too. But if I saw a friendly face, I would be like, OK, maybe it's gonna be OK."
Meanwhile, some motorists on Lake Shore Drive took to driving over medians and going the wrong way on ramps to escape the gridlocked scene. Traffic lanes were eventually back to normal traffic conditions early Monday ahead of the morning rush.