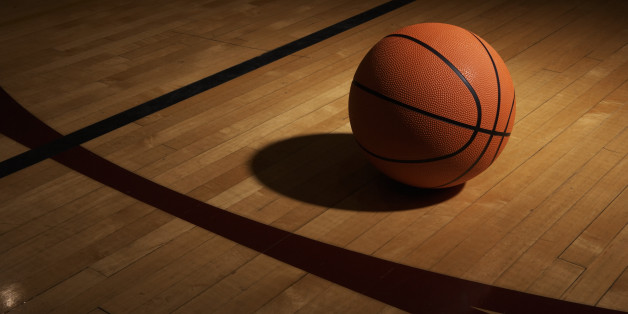 The new FiveThirtyEight is here. So is HuffPost's March Madness Predict-o-Tron! And the Ukraine Administrative Adjustment Act never really existed, but that doesn't stop some people from opining on it. This is HuffPollster for Monday, March 17, 2014.
FIVETHIRTYEIGHT RELAUNCHES - Nate Silver: "FiveThirtyEight is a data journalism organization. Let me explain what we mean by that, and why we think the intersection of data and journalism is so important….By no means do we think that everything can be broken down into a formula or equation. On the contrary, one of our roles will be to critique incautious uses of statistics when they arise elsewhere in news coverage. At other times, we'll explore ways that consumers can use data to their advantage and level the playing field against corporations and governments….It's time for us to start making the news a little nerdier." [538]
Elections for governor 'increasingly nationalized' - The FiveThirtyEight launch includes a new analysis from Georgetown's Dan Hopkins: "From Colorado to Florida, voters are likely to see them as Democrats and Republicans first, and as individual candidates a distant second. In recent years, gubernatorial elections have become increasingly nationalized, to the point where voting patterns in these races bear a striking resemblance to those in presidential races. If we look at all sitting governors, just 15 of the 50 lead states that were won by the other party in the last presidential election. That means just 30 percent of states split their votes. As recently as 1995, the figure was 44 percent, as Republicans were still competitive throughout the northeast." [538]
Plus a just published backlog of features from their regular contributors, including....
-Harry Enten on the conservative politics of Arizona. [538]
-Carl Bialik on how polls in Crimea didn't point to overwhelming support for independence from Ukraine. [538]
'NO, THE ODDS OF PICKING A PERFECT BRACKET AREN'T 1 IN 9.2 QUINTILLION'... - Reuben Fischer-Baum: "Thanks to the Warren Buffett-backed Billion Dollar Bracket, more than ever before, outlets are reporting that the odds of picking a perfect bracket are "1 in 9.2 quintillion"...As most of these articles mention (after they've had their fun with this enormous number), 9.2 quintillion is 263, which means 1 in 9.2 quintillion are the odds of picking a correct bracket if you flip a coin for 64 games. Nobody actually picks brackets this way; even very casual fans incorporate relative seeding. For all practical purposes, 1 in 9.2 quintillion is a terrible estimate of how hard it is to pick a perfect bracket." [Deadspin]
...but we can make filling out your bracket more fun - Our HuffPost Data colleagues have devised an innovative data driven way to help you fill out a March Madness bracket: HuffPost's Predict-o-Tron determines each team's chances of advancing through the 2014 Men's NCAA basketball tournament with a probabilistic model based on the importance you give to any one of 23 different attributes -- everything from hoops stats (like defensive efficiency and strength of schedule) to the schools tuition and graduation rate. Try it by moving sliders that determine the relative weight given to each variable and see how your model would have performed over the past four tournaments. [HuffPost]
And yes, it's easy to 'overfit' - Drew Linzer: "Fun with overfitting the @HuffPostData #predictotron bracket: got a "model" with an 81% Avg. success rate, picks Zona [link]" [@DrewLinzer]
Overfitting? - It means as the number of variables in the model gets large, the past predictive accuracy can become, in effect, "too good to be true." The model "fits" the past data well but is a poor predictor of the future. Still, the Predict-o-Tron lets you build your own model using as many or as few variables as you like..and it's fun, so we hope you'll click through and give it a try. [HuffPost]
SCOTT BROWN TRAILS IN NEW HAMPSHIRE - HuffPollster: "Former Sen. Scott Brown (R-Mass.), who announced last week he was forming an exploratory committee to run for the Senate in New Hampshire, starts his bid as the underdog. An automated Rasmussen poll released Monday finds incumbent Sen. Jeanne Shaheen (D-N.H.) leading Brown, 50 to 41, among likely voters. Another poll from the American Research Group puts her up 50 to 38 among registered voters. Half of the dozen surveys taken on the matchup so far have found Shaheen leading by 10 points or more. With one exception -- a January poll that found the race tied -- all put her ahead. HuffPost Pollster's tracking model gives her a lead of just over 9 points….New Hampshire features two candidates already well known to voters. In a recent Suffolk University poll, 75 percent of voters had an opinion of Brown, and nearly 90 percent had an opinion of Shaheen. By comparison, just over half had an opinion of former Sen. Bob Smith (R-N.H.), another possible rival to Shaheen, with 24 percent saying they'd never heard of him. As FiveThirtyEight's Harry Enten notes, Shaheen's favorable ratings aren't exactly those of a vulnerable incumbent, while Brown's aren't those of a well-liked challenger. Rasmussen gives her a net 17-point favorable rating, compared to -2 for Brown; Suffolk puts her at +16 and Brown at -10." [HuffPost]
A GOOD REASON TO BE CAUTIOUS ABOUT POLLING ON UKRAINE - Emily Swanson: " Nearly a quarter of Americans know what we should do about the Ukraine Administrative Adjustment Act of 2005, a new HuffPost/YouGov poll finds. That's not a good thing, because the Ukraine Administrative Adjustment Act doesn't exist….The new survey highlights a key problem with surveys of public opinion on issues that Americans aren't fully engaged in: Some people will answer questions about complex matters they don't fully understand -- or even those, like the aforementioned Ukraine Administrative Adjustment Act, that don't exist at all….This phenomenon isn't unique to polls on Ukraine. Whenever Americans aren't fully engaged in following a story, some will still try to answer questions they don't completely understand. That means anyone attempting to read U.S. public opinion on Ukraine right now should interpret survey results with caution." [HuffPost]
'NEW WORLD' OF TV VIEWING HABITS - Dan Balz: "The survey, presented by Robert Blizzard of the Republican firm Public Opinion Strategies and Julie Hootkin of the Democratic firm Global Strategy Group, concluded that the country has reached "a tipping point" in the competition for viewers between traditional live television and other forms of viewing content...This is the third such survey in the past four years. For the first time, fewer than half (48 percent) of all voters say that live TV is their primary source for watching video content. The second-most-preferred form for viewing is through recorded programming, but a majority said they skip 100 percent of the ads when they watch. Live TV isn't going away; it's just not as dominant as it once was. Seventy percent of those surveyed said they had watched live television in the previous week. But fully 30 percent said that, other than live sporting events, they had watched no live television in the previous week. For younger voters, it's closer to 40 percent." [WaPost]
NOT EVERYONE AMUSED BY OBAMA'S COMEDY SKETCH - Emily Swanson: "President Barack Obama's appearance on "Between Two Ferns," the online comedy show hosted by Zach Galifianakis, was viewed by about a quarter of the young Americans the White House was targeting, a new HuffPost/YouGov poll finds. But older Americans were even more likely to have seen the video -- and they're not happy about it….About a third of Americans overall said that they saw the video, and a total of 59 percent said they had at least heard about it. But 48 percent of Americans age 65 and older saw it, compared to only 25 percent of Americans age 18-29….Americans age 65 and up were also most likely to give the video negative reviews. Forty-nine percent of respondents in that group said they disapproved of the appearance, while only 25 percent said they approved. Older Americans were also far more likely to see the show as a waste of time than as an effective way to reach young Americans, 53 percent to 24 percent." [HuffPost]
HUFFPOLLSTER VIA EMAIL! - You can receive this daily update every weekday via email! Just enter your email address at the bottom of this article or in the box on the upper right corner of the Pollster page, and click "sign up." That's all there is to it (and you can unsubscribe anytime).
MONDAY'S 'OUTLIERS' - Links to the best of news at the intersection of polling, politics and political data:
-A Denno (D)/ Lambert, Edwards & Associates poll finds Democrat Mark Schauer gaining on Gov. Rick Snyder (R). [Detroit News]
-Americans are much more likely to be satisfied with the health care system if they have health insurance. [Gallup]
-Republicans are three times more likely than Democrats to consider "global warming" exaggerated. [Gallup]
-Andrew Kohut sees no end to economic pessimism. [Pew Research]
-Eric Uslaner fingers economic pessimism as the reason Millennials are less trusting of others. [WaPost's MonkeyCage]
-Americans still care about hard news, a new survey finds. [AP]
-Too good to be true: obesity researchers suspect a small sample size explains an apparent drop in obesity rates among preschoolers. [Reuters]
-Most Iowans support medical marijuana. [Quinnipiac]
-Rob Ford's approval rating is still comparable to President Obama's. [Business Insider]
-Andrew Gelman pens an ode to findings which do not replicate. [Monkey Cage]
-Nearly half of Americans say they've been pinched for not wearing green on St. Patrick's Day. [YouGov]