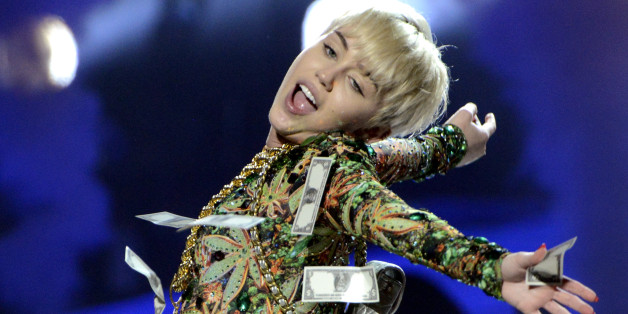 Apparently, studio time isn't all work, no play for Miley Cyrus.
The "We Can't Stop" star hit the studio with Flaming Lips' Wayne Coyne to record a Beatles' cover together with MGMT's Andrew VanWyngarden. However, working with these big name musicians didn't keep Miley from taking some time to blaze.
Coyne snapped a photo of Cyrus as she rolled herself a joint (with Bangerz tour rolling paper, might we add). The Flaming Lips star captioned the photo, "Yup...... Recordin with Miley... High as fuck.... #flaminglips #theflaminglips #tulsa #lovemoneyparty."
If the group really is working on a rendition of "Lucy in the Sky with Diamonds," like Coyne suggested in a later Instagram post, they could just be getting into that marmalade skies mindset. You know, really embracing the work.
BEFORE YOU GO
PHOTO GALLERY
Miley Cyrus' Transformation