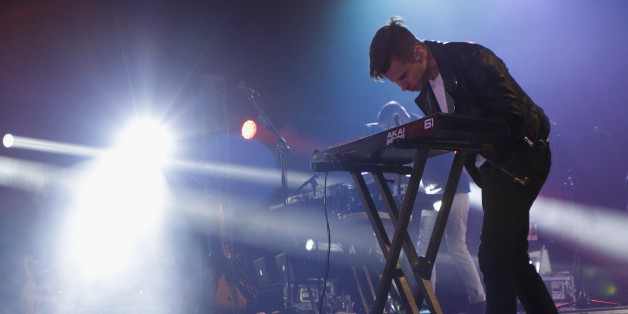 Foster the People's sophomore album is available for purchase on Tuesday, March 18, but you can listen to the full album now courtesy of iTunes Radio First Play.
"I feel like this was our first album as a band," Mark Foster said in an interview with HuffPost Entertainment. "I feel like 'Torches' was more a collection of songs. There was a few big changes we made. We worked with one producer instead of five. We created some boundaries. We decided that we wouldn't use any software synth; that anything electronic would be analog, that all the instruments would be organic. It was important to us as a band that these songs sounded like dudes in a room playing together. We wanted everything on our last record to sound perfect, but it was very important this time around that we brace our imperfections."
Read the rest of the interview here.
BEFORE YOU GO
PHOTO GALLERY
SXSW Photos