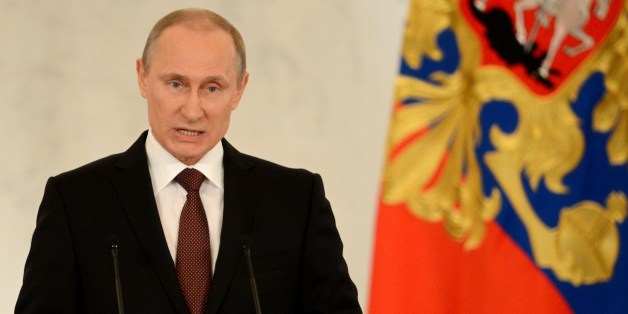 On Tuesday morning, Vladimir Putin signed documents to make Crimea an official part of Russia. Wherever one stood on the complex questions surrounding the political crisis in Ukraine, it was a major international moment.
All three major cable news networks, though, were focused on something else: Malaysia Airlines Flight 370, which has been missing for 11 days. The biggest news from that story on Tuesday was a press conference which a Sky News reporter called "frustrating" and full of little news.
It was just another example of how thoroughly the plane has come to dominate the news cycle, even at the expense of stories with more serious international implications. Another example: all three evening news shows have been leading with their own stories about the plane for days.
But while even Rush Limbaugh tears his hair out about the levels of coverage, there's a big explanation for all of that attention: people are watching in their droves.
Just as MSNBC pushed its Chris Christie coverage to the point of exhaustion—and was rewarded in the ratings—so too has CNN decided that the plane is the right story to draw viewers in.
On Tuesday, the New York Times' Bill Carter spoke to CNN executives who acknowledged that there had been a decision to "emphasize the plane story over Ukraine coverage."
That decision has paid off: last week, Anderson Cooper beat Bill O'Reilly in the coveted A25-54 news demo for three nights in a row. O'Reilly took to his own program to snipe about unnamed rivals who were speculating about the plane.
So, what does this mean? Don't expect to see the plane story go away any time soon.