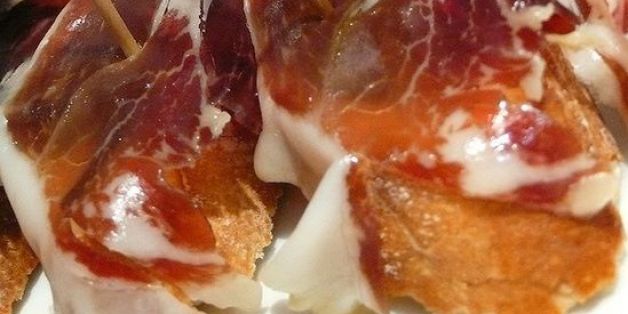 Spain is so many things: sexy and sophisticated, cool and casual, lively and leisurely, and when it comes to food and drink, at once indulgent and minimalist. The Spanish people savor the right things -- high quality ingredients to be enjoyed amongst friends.
Where else in the world are you given free food when you go out to a bar? Where else does convention tell you it's ok to take a nice, long nap after a eating a large, leisurely lunch?
In Spain, it's all about the attitude. The country is home to some of the world's best restaurants and the origin of one of the world's biggest trends: small plates. Still, Spain is somehow unassuming.
It should not go underrated, however. Remarkably, one country has brought us both churros -- fried dough to dunk in chocolate -- and chorizo -- a spicy pork sausage. It's brought us patatas bravas -- crispy fried potatoes -- and paella -- a rice dish with so many varieties it's surely one of the world's most versatile comfort foods.
The Spanish people know that life is for celebrating, and it is best celebrated with food, friends and family. Here are 15 reasons the Spanish are winning at life.
PHOTO GALLERY
15 Food Reasons The Spanish Are Better At Life
Want to read more from HuffPost Taste? Follow us on Twitter, Facebook, Pinterest and Tumblr.
Correction: This post originally said that churros in spain are covered in cinnamon-sugar, when in fact they are not typically covered in anything.
BEFORE YOU GO
PHOTO GALLERY
Tapas Recipes