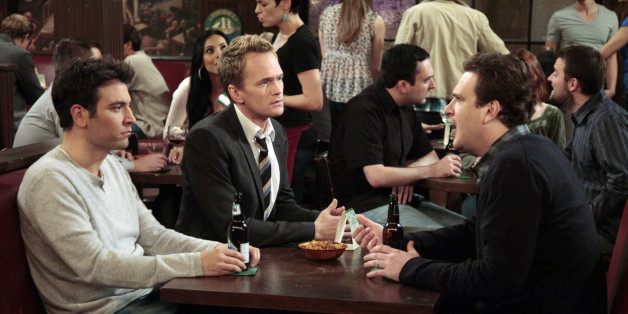 Staying in doesn't have to mean spending a boring night alone, wishing you had actually made the effort to put on pants and check out that new bar with your friends. A casual evening in front of the television is a wonderful thing, and it's always a good choice for when you're just not feeling up to a night on the town. As Liz Lemon so expertly put it, "Say yes to love, yes to life, yes to staying in more."
No matter what kind of a day you've had, we can suggest the perfect TV show/drink combination to round everything out, so get cozy, pour a glass and indulge.
For when you want the fun of the party, without the effort:
Watch: "Scrubs" Drink: Appletinis
There's nothing like the combination of Dr. John Dorian and an electric-green cocktail to make you feel fancy. Yes, you can feel like you're having a party, without any of the mess, travel or awkward social interactions.
For after you've gotten an amazing promotion or rocked an important project:
Watch: "Mad Men" Drink: Old Fashioned/Scotch/Bourbon
Don Draper likes to celebrate a job well done with a classic Old Fashioned, but really, three fingers of any brown liquor in a classy tumbler will do. This drink combined with a good "Mad Men" binge will have you feeling like you're living the high life.
For when you're feeling stressed:
Watch: "Scandal" Drink: Red Wine
No matter how uptight you're feeling, just remember that your father isn't the head of a super-spy organization that's out to kill your friends. Take solace in that notion and a nice glass of red wine.
For when you're feeling angsty:
Watch:"Orange is the New Black" Drink: Hooch (toilet distillation not required)
"Orange is the New Black" is a great choice for when you're feeling a little saucy, but unless you're actually in prison, toilet hooch is not recommended. Replace with any other alcohol that you think feels (or tastes) like contraband.
For a casual, sweatpants-wearing kind of night:
Watch: "How I Met Your Mother" Drink: Craft beer
The gang frequently drinks a brew called Wharmpess, but seeing as how it unfortunately only exists in the world of the show, you'll have to pick a different craft beer. What could be more cozy than the combination of a cold brew and a show that's basically about hanging out?
For when you're feeling silly:
Watch: "30 Rock" Drink: Scotch, or something else sophisticated and expensive
Admittedly, scotch and silliness don't often go together, but they do in the world of "30 Rock," and that's good enough for us. You should also definitely be wearing a tux for this occasion. It's after six; what are you, a farmer?
For when you're feeling down in the dumps:
Watch: "Girls" Drink: Microbrews
The microbrew will remind you that you're a unique and individual flower, and "Girls" will remind you that no matter how bad things seem, someone else is a lot worse for the wear.
For a ladies' night in:
Watch: "Sex and the City" Drink: Cosmo
It really doesn't get much more "ladies' night" than this. Be sure to hit pause every once in a while -- in order to discuss a particularly juicy piece of gossip.
BEFORE YOU GO
PHOTO GALLERY
The Only Binge-Viewing List You'll Ever Need