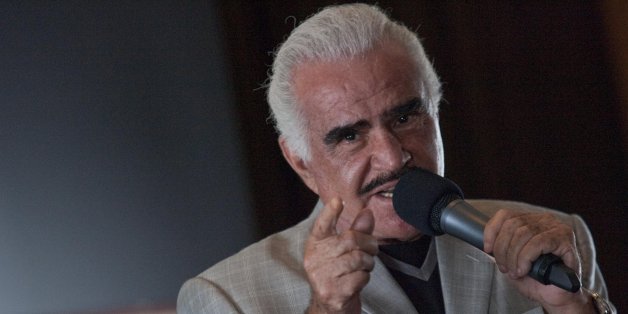 Vicente Fernández, the "King of Rancheras," is about to temporarily set aside his crown to venture into a new musical genre: tango.
The Mexican crooner will release "Mano a Mano, Tangos a la Manera de Vicente Fernández" this month, according to news service Notimex.
Fernández, 74, spent a year working on the project as director and producer. According to Spanish-language daily La Opinión, the record will include 12 tracks that include hits by tango's biggest names like Carlos Gardel, Mercedes Simone, José María Contursi, Alfredo Le Pera, Marianito Mores and Enrique Santos Discépolo, among others.
The first single off the album, "Mano a Mano," debuted via radio on Monday while the rest of the record will be available digitally on March 24 and in stores on March 29.
"Chente" gave each rendition his own personal mariachi touch, but kept the signature sound of the bandoneón, an essential instrument in tango.
In 2012, Fernández embarked on his farewell tour to give fans one last chance to see him perform live. The singer canceled shows during the tour due to a small lump in his liver which required surgery.
BEFORE YOU GO
PHOTO GALLERY
Vicente Fernández