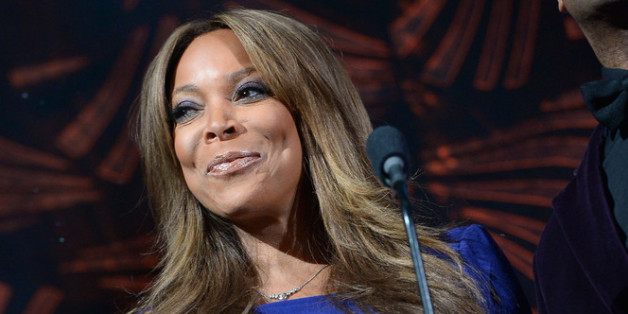 Television personality Wendy Williams came under fire last week for hosting a problematic panel discussion about transgender athlete Chloie Jonsson and her multi-million dollar lawsuit against CrossFit for alleged discriminatory practices.
Now, the clip of the panel has been removed from YouTube and Williams has tweeted an apology for the remarks, acknowledging both her insensitivity to issues surrounding transgender experience and her support for the lesbian, gay, bisexual and transgender (LGBT) community.
. @huffpostgay @queerty Chloie Jonsson's lawsuit issue has clearly split public opinion & needs more visibility.

— Wendy Williams (@WendyWilliams) March 14, 2014
Didn't mean to offend when discussing transgender topic. I'm a long LGBT ally & @GLAAD supporter & will use this 2b better educated on the T

— Wendy Williams (@WendyWilliams) March 14, 2014
Joe Pardavila of "The Todd Show" also tweeted a number of apologies to individual users who criticized his comments on the panel, where he claimed that Jonsson benefited unfairly from "all guy muscles, and the juices! You know, I'm not a doctor or anything but inside her that's all there."
UPDATE: A previous version of this story reported that Pardavila had deleted his apology tweets, however a number of tweets still remain live on his Twitter feed:
@Andy_Marra I'm an idiot. Please accept my sincere and humble apologies for my comments.

— Joe 'Monk' Pardavila (@joepardavila) March 14, 2014
@sugarinakiss I've been beating myself about it Jonica, I vow to educate myself and never say something so ignorant again.

— Joe 'Monk' Pardavila (@joepardavila) March 14, 2014
@ryderavalon I hope to prove to you that moronic moment of my life was a horrendous error that will never be repeated again.

— Joe 'Monk' Pardavila (@joepardavila) March 14, 2014
BEFORE YOU GO
PHOTO GALLERY
15 Things To Know About Being Transgender By Nicholas M. Teich