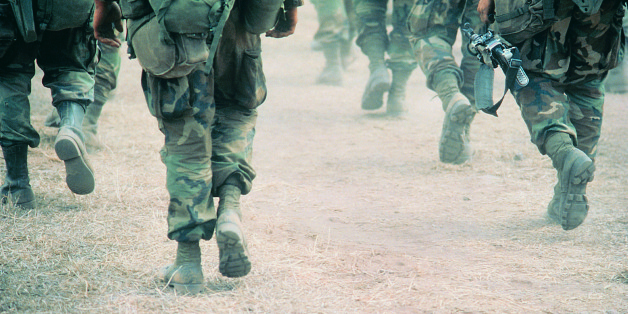 Last year was the worst year for humanitarian crises in two decades, and international aid organizations are feeling the strain.
Dr. Richard J. Brennan, director of emergency risk management and humanitarian response at the World Health Organization (WHO), spoke about the increased pressure on aid organizations at a press briefing in Washington, D.C., last week.
"I've been in this field for over 20 years and I've never had a 12-month period like we've had the last year," Brennan said, according to Think Progress.
Over the last year, conflict and violence in South Sudan, the Central African Republic and Syria have increased demand on international aid from organizations, such as WHO and the U.N., which provide relief in the form of food, shelter and medical care to war-torn countries. In addition, natural disasters like Typhoon Haiyan in the Philippines put added strain on often underfunded humanitarian efforts.
"You typically have one or two 'level three' emergencies every couple of years," Brennan said at the briefing, according to U.N. Dispatch. "Over the last 13 months, we have had four."
It is due to this unheard-of number of global emergencies that the U.N. has asked for more funding than ever before -- nearly $13 billion, the New York Times reported. Half of this record-breaking number is slotted for relief efforts in Syria, according to the outlet.
"2013 was a real test of the global humanitarian system, and there is no indication that 2014 will be any different," Valerie Amos, under-secretary-general for humanitarian affairs and emergency relief coordinator at the U.N., said, according to the U.N. News Center. "The world's collective response capacity and resources are being stretched to the limit."
BEFORE YOU GO
PHOTO GALLERY
Stand with the people of Syria