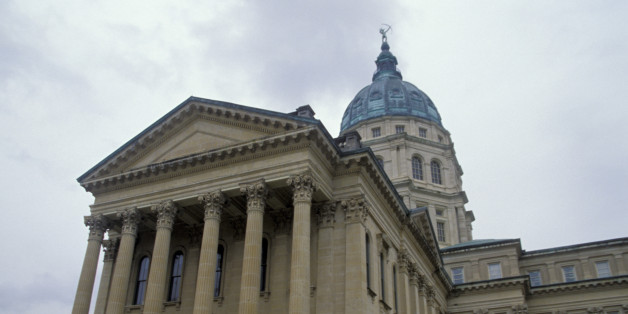 A new bill in Kansas would require anyone filing a complaint against a law enforcement agency to sign a sworn affidavit before the complaint is investigated, and would expose complainants to felony perjury charges if any part of the grievance is deemed false.
In addition to eliminating anonymous complaints, HB 2698 would permit accused law enforcement officials to avoid answering any questions regarding the complaint until they receive all evidence related to the allegation.
Opponents of the proposal, including the NAACP and Sedgwick County Sheriff Jeff Easter, believe the bill would obstruct internal investigations and increase public distrust of the police.
"The sheriff's office investigates numerous criminal cases, and we do not provide these materials to the interviewee prior the interview, thus I do not believe in providing deputies with evidence prior to the interview on alleged misconduct," Easter said during his testimony to the House Transportation and Public Safety Budget Committee on Friday.
The contentious proposal, introduced and sponsored by the Committee on Corrections and Juvenile Justice in February, would also forbid any police agency from investigating a complaint against an officer already ruled false by another law enforcement agency.
According to watchdog site Kansas Exposed, which first reported the news, Wichita residents are already hesitant to bring charges against the Wichita Police Department because "the department has a well-known reputation for retaliating against those who do."
Kansas Exposed reported:
According to the Racial Profiling Advisory Board, the WPD denied 100 out of 100 claims of racial profiling, ruling that each was a "false report." If this bill had been law when those reports were made, every one of those 100 people could have potentially faced a felony charge, and no other law enforcement agency would be permitted to investigate the allegations.
Sean McCauley, an attorney for both the Kansas State Troopers Association and the Kansas chapter of the Fraternal Order of Police, served as the lone voice in favor of the proposed legislation during Friday's hearing.
"We're not seeking to protect bad cops," McCauley argued, according to the Wichita Eagle. "We're seeking to protect good cops from bad complaints."
One Wichita resident and former police officer warned that the bill would exacerbate an existing "power disparity" between law enforcement officials and the public.
"Officers have absolute power in the streets. This absolute power emboldens the officer and diminishes the citizen," Brendon Fox, whose complaint against the Wichita Police Department for racial profiling is being investigated by the Kansas Human Rights Commission, said during Friday's hearing. "This bill would exacerbate this power disparity."
Currently, Kansas requires law enforcement agencies to review all complaints filed against officers, including anonymous ones.
The committee took no action on Friday.
BEFORE YOU GO
PHOTO GALLERY
10 Major Crimes That Shocked America (SLIDESHOW)