In case you forgot, Naomi Campbell and her amazing body are 43 years old! The supermodel reminds us of this miraculous fact while gracing the cover of Shape magazine's April issue.
Flaunting her age-defying figure in a sexy black Moschino swimsuit, this marks the first time that Naomi has worked with the health and fitness focused publication.
"I've been on almost every magazine in existence, but this is my first time posing for Shape, and I'm thrilled. Of course," she told the glossy. "I wish I had done it when I was younger, but it's an honor to be here at any age."
But let's be honest, Naomi has looked virtually the same -- basically flawless -- since she started modeling nearly 30 years ago.
The British bombshell recently mentioned on HuffPost Live that her anti-aging secret is green juice, but she's also a devoted yogi. In fact, Naomi practices 60 to 90 minutes every morning and says beyond staying fit it's "about healing and being in a place of serenity. It makes me feel better physically and mentally." Noted.
You'll have to pick up Shape's April issue to see some of Naomi's favorite yoga moves, but in the meantime here's a look at the cover and a photo from her feature. Stunning, right?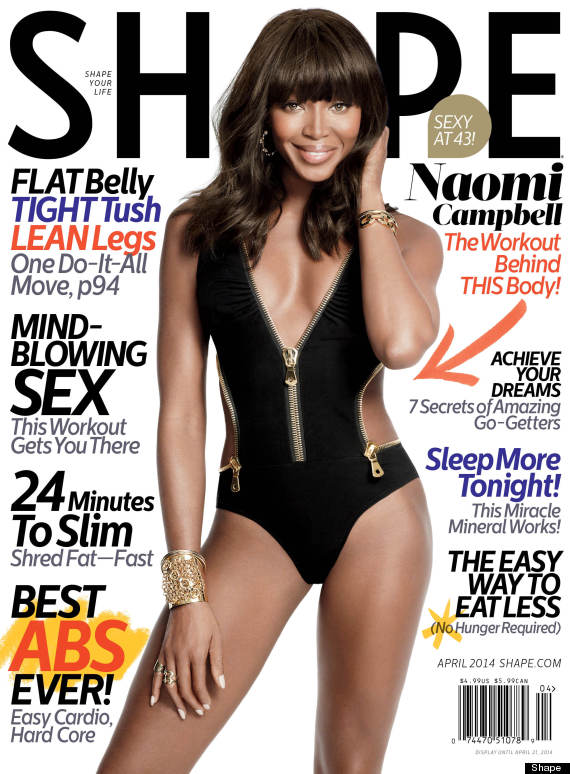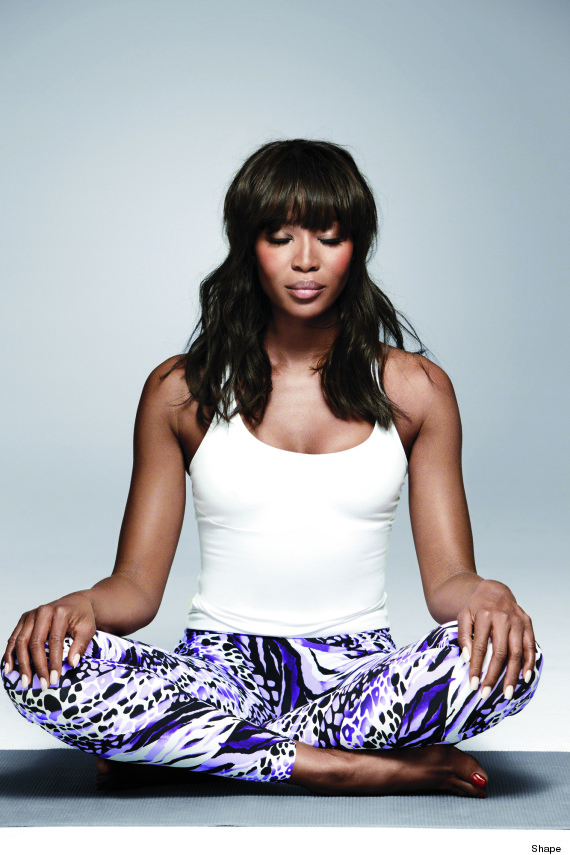 Naomi hasn't changed a bit...
BEFORE YOU GO
PHOTO GALLERY
Naomi Campbell's Beauty Evolution