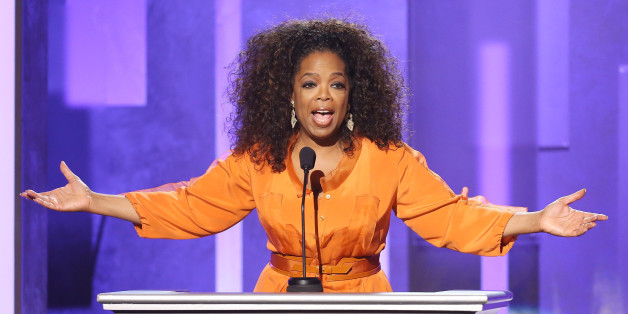 An Oprah Winfrey spokeswoman said Wednesday that Winfrey would still attend a fundraiser for Lavern Chatman, a friend running for the Democratic nomination in Virginia's 8th Congressional District, and that the media-powerhouse did not know about a 2001 fraud judgement against the candidate.
"Ms. Winfrey is attending to support her friend," Winfrey spokeswoman Nicole Nichols told The Washington Post of the April 5 fundraiser in Arlington, Va. "Ms. Winfrey was not aware of the charge."
Chatman, a former head of the Northern Virginia Urban League, is one of 11 Democrats competing for the nomination to succeed retiring Rep. James P. Moran (D-Va.).
"Oprah is a good friend and we both share a passion for empowering women and girls for leadership," Chatman said in a statement Tuesday. "I'm delighted she is coming to town to help with my congressional campaign."
As Blue Virginia first reported, the judgement against Chatman stemmed from her involvement in a scheme to defraud hundreds of Washington, D.C. nursing home employees of at least $1.4 million in owed wages. Court documents show that she helped an owner of the nursing home management company avoid paying court-ordered damages by hiding his assets.
Winfrey has waded into politics infrequently. She endorsed President Barack Obama in 2007 as he ran in the Democratic presidential primary and hosted a campaign fundraiser for Sen. Cory Booker (D-N.J.) in 2013.
The Democratic primary on June 10 will likely determine the next representative of Virginia's 8th Congressional District, as Obama won it with 68 percent of the vote in 2012.
CORRECTION: This article originally incorrectly referred to the fraud judgement against Lavern Chatman as a criminal conviction. It was a judgement in a civil lawsuit. We regret the error.
BEFORE YOU GO
PHOTO GALLERY
Obama With Celebrities