A Virginia man had no idea he was sitting on $1 million -- until he decided to clean out his wallet and found a winning lottery ticket.
Robert Manning Jr., 51, purchased the Powerball ticket at a 7-Eleven in Springfield, Va., on March 5, Virginia Lottery spokesman John Hagerty told The Huffington Post. But it wasn't until 11 days later that Manning came across the lucky slip.
"He had about a dozen Powerball tickets [in his wallet]," Hagerty said.
Local news stations had reported the winning ticket had been sold, but Manning apparently hadn't heard the news.
(Story continues below)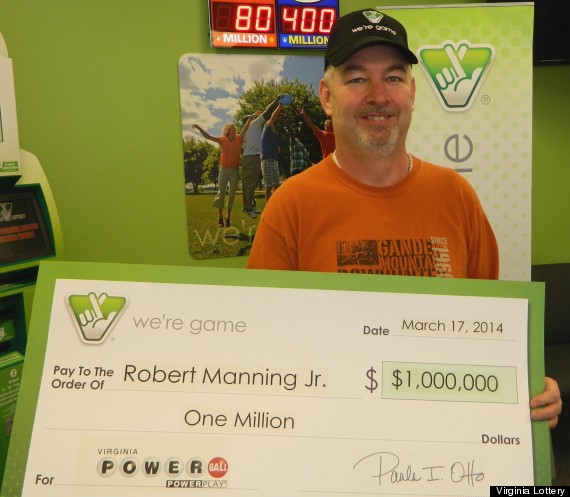 Manning receives his cash prize after he realized he had the winning ticket.
Manning, a federal employee, matched five out of the six winning numbers, Hagerty said. If he'd matched the sixth number, he would have won $40 million.
Manning drove about 90 miles from his residence in Springfield to Virginia Lottery's headquarters in Richmond in a snowstorm to claim the money.
"He wanted to get that ticket off his hands as quickly as possible," Hagerty explained.
Manning has one child in college and another planning to go next year, Hagerty said, so the win comes at an auspicious time for him and his family.