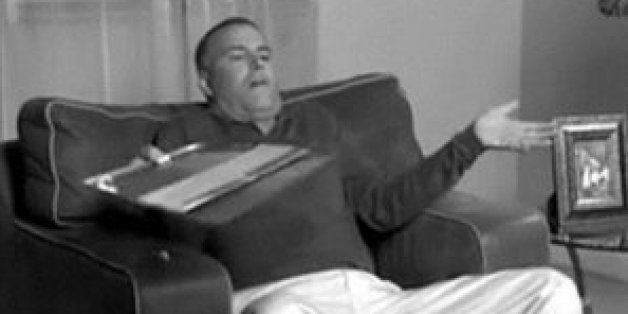 Infomercials for cooking products are always entertaining. They're hilarious because the products are always so unnecessary, but also because they automatically assume that we're all bumbling idiots in the kitchen. If you need any proof of this, just turn to a collection of food- and cooking-related infomercials on Reddit.
In the subreddit "Where Did The Soda Go," you can browse some of the silliest, most ridiculous food infomercials out there. What you'll find are GIFs from real ads with no context, per the rules of the subreddit. It all started with this one GIF -- the subreditt's namesake: "Where did the soda go?"
Without any context, these infomercials are sure to make us laugh -- and all of them definitely assume that all humans are idiots. Viewed in context, however, we're not sure how different they would be.
Here are 12 of the most hilarious infomercial GIFs from this amazing subreddit:
BEFORE YOU GO