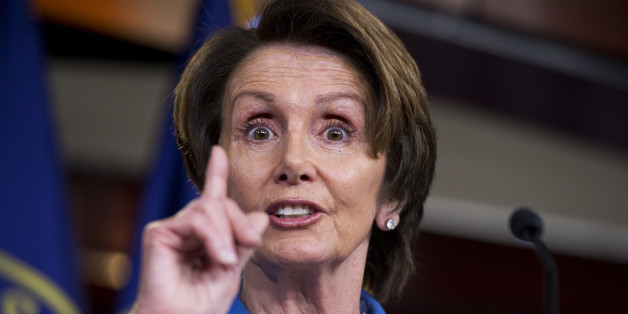 WASHINGTON -- The Democratic Congressional Campaign Committee raised $6.4 million in February, keeping up its record fundraising ahead of the 2014 midterm elections, according to a DCCC aide.
The February haul boosts the total amount raised by the House Democrats' chief campaign committee during this election cycle to $89 million, more than the committee has ever raised at this point in any previous cycle. The DCCC had $34.4 million cash on hand at the beginning of March.
The National Republican Congressional Committee has not yet released its fundraising numbers for February, but the DCCC has outraised its Republican counterpart in all but two of the previous 13 months.
This financial advantage will allow the DCCC to spend big in key House races leading up to this fall's election, which looks to be a difficult one for Democrats.
The money will also help to blunt the spending by Republican outside groups, which are likely to outstrip Democratic super PACs and nonprofits. Already, groups linked to the billionaire Koch brothers have spent $5.7 million on House races. That is three times more than all spending by Democratic outside groups combined in non-special election races this year.
Small donors continue to be a big part of the DCCC's fundraising success. In February, the committee pulled in $1.6 million from 80,000 small donations.
BEFORE YOU GO
PHOTO GALLERY
Senate Seats Up For Grabs In 2014