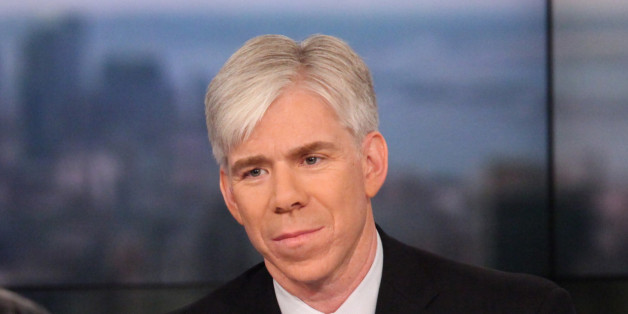 Poor David Gregory.
March has not been kind to the somewhat beleaguered "Meet The Press" host. On Thursday, Politico reported that "MTP" came in third in both total viewers and the A25-54 demo for its latest show — the fourth straight time it has missed the top spot, and the third week out of the last month that it has come in third.
At the same time, ABC's "This Week" sent out an exultant press release: "This Week" Ranks as the No. 1 Public Affairs Program for the 4th Straight Sunday in Adults 25-54."
The top show last week, CBS's "Face the Nation," beat "Meet the Press" by over a million viewers.
"Meet the Press" would counter that it is a victim to a deeply unfair methodology by CBS News, which only counts the first half-hour of "Face the Nation" in its ratings. The NBC show prefers to measure the ratings of its competitors across the full hour. By those standards, "MTP" came out on top for the months of January and February (though the Olympics certainly helped in the second month.)
Nielsen, however, has seemingly been unconvinced by this argument.
"Meet the Press" is in the middle of a revamp; on Thursday, the show announced that it is expanding its digital presence with a new web series called "Meet the Press Express."