If you've traveled to major cities in the U.S. or around the world, you probably have a favorite skyline. Some feature massive skyscrapers that jut into the clouds, forming an outline of the city's core on the horizon. Others are marked by bright lights that radiantly broadcast the essence of the city, and some of these skylines just look nice, okay? But when you see them in entirely new ways, their beauty might just leave you with a different impression.
What is this, a Chicago for ants?
The Windy City's majestic skyline, as seen from a beach in Indiana at sunset. Photo via tomdadams/Reddit.
A photo of Seattle with everything, including some sun.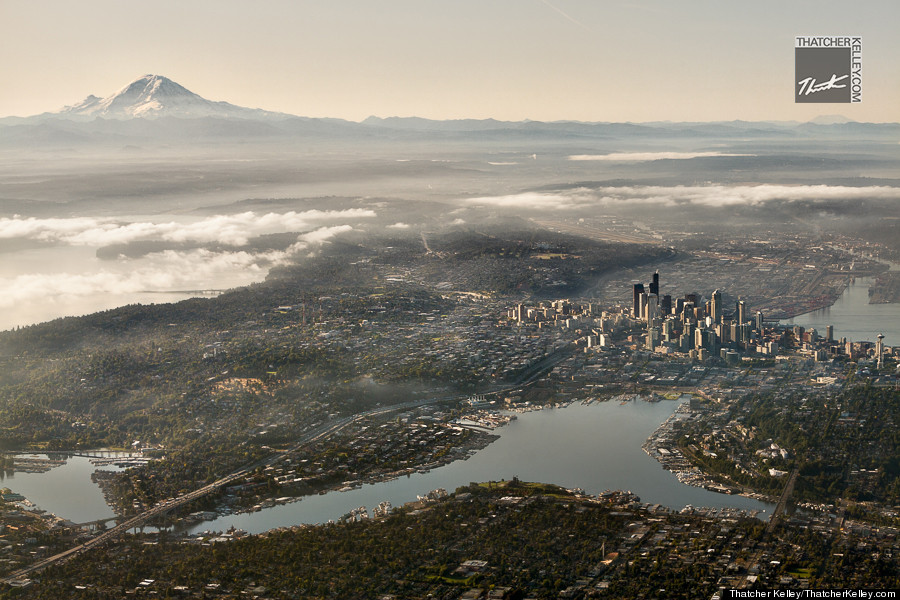 Who knew the sun came out in Seattle? But seriously, this picture of the Emerald City, taken from a plane, is fantastic. Mt. Rainier looms in the distance, while the world-famous Space Needle just sneaks into the shot near the right of the frame. Photo via Thatcher Kelly. Be sure to check out his work here.
A view of San Francisco that's not all about San Francisco.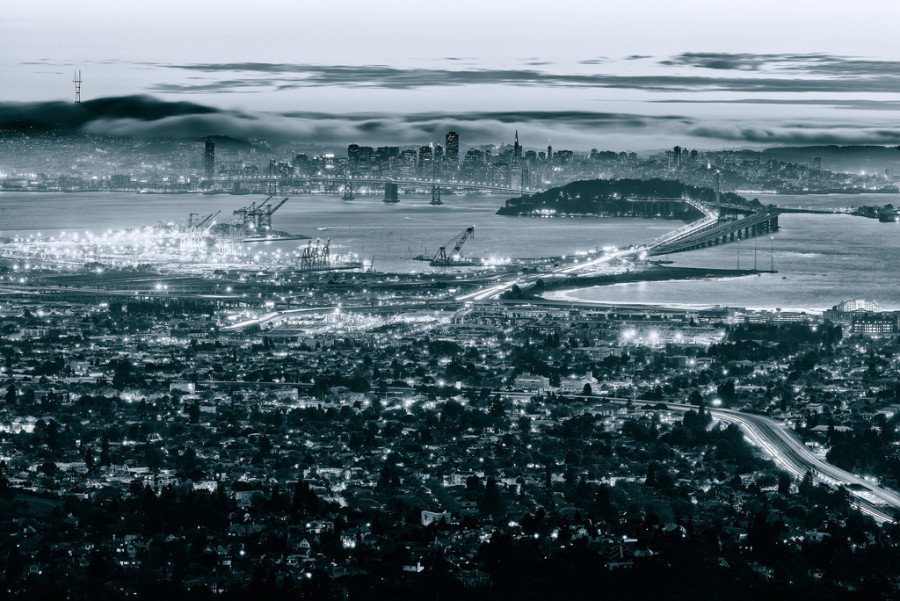 This photo features two things that most San Franciscans rarely see: A fog-free view of their city's skyline, and Oakland. Photo via clintsharp/Flickr.
Meanwhile, here's New York City looking like the Fog City.
Here's a photo taken earlier this year when dense bands of fog covered much of the east coast, creating beautiful cityscapes in the Big Apple. Photo via amtraver/Instagram.
Los Angeles, but with snow instead of smog.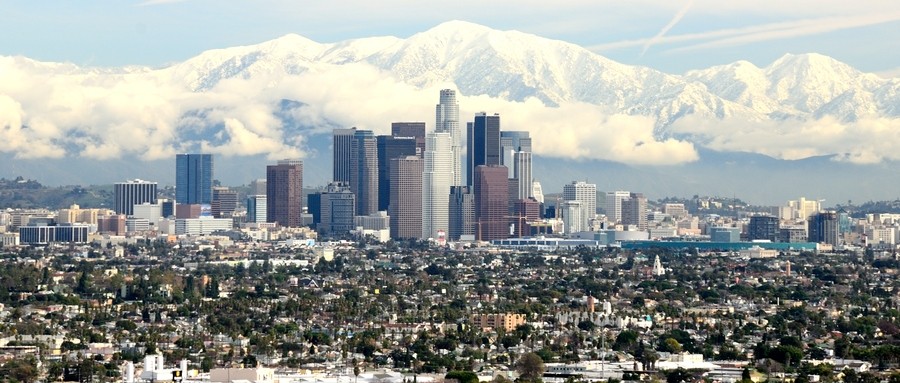 We normally see photos of a sun-kissed or lit-up L.A. skyline, almost always obscured by thick, smoggy haze. Here we see the city on a clear day and backed by snow-capped mountains, an even rarer sight considering California's years-long drought. Photo via Jeff More/500px.
A thoroughly tempestuous Denver.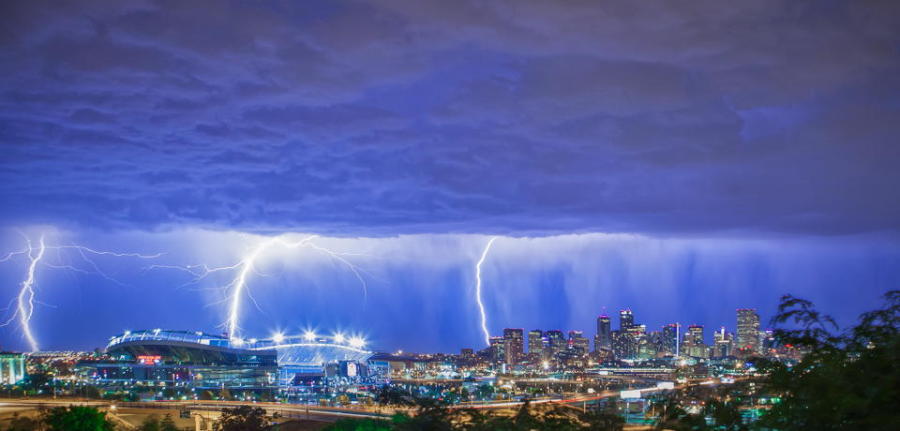 This Mile-High City is no stranger to a thunderstorm, but this photo, titled "Zeus vs. Denver," shows what it really looks like in the midst of a heated battle with the heavens. Photo via Christopher Bebout/500px.
St. Paul/Minneapolis, and not the other way around.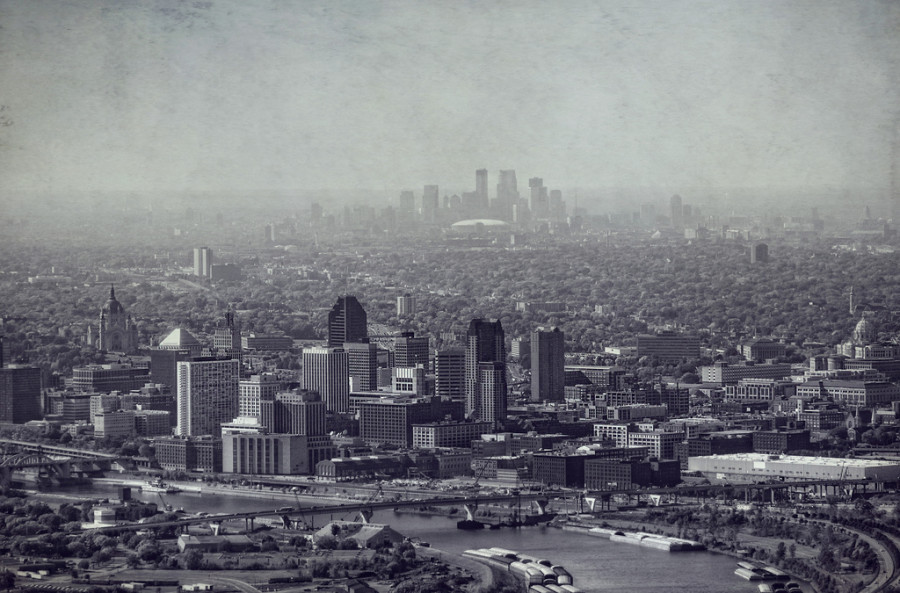 Minneapolis almost always gets first billing when it comes to the Twin Cities. This photo turns that on its head, showing St. Paul in the foreground, and Minneapolis' larger skyline in the background. Photo via Punchup/Flickr.
This is what Miami looks like from where Dexter dumped his victims.
But this photo was taken from a cruise ship, not from the Slice of Life. Photo via Imgur.
Atlanta, sometime before the zombie apocalypse.
We've had about enough of that view of downtown Atlanta that evokes images of abandoned cars and walkers. This shot of a thunderstorm lighting up the city will suffice. Photo via joeknowsphoto/Flickr, who has a bunch more photos of Atlanta that are worth checking out.
Las Vegas pops in the desert.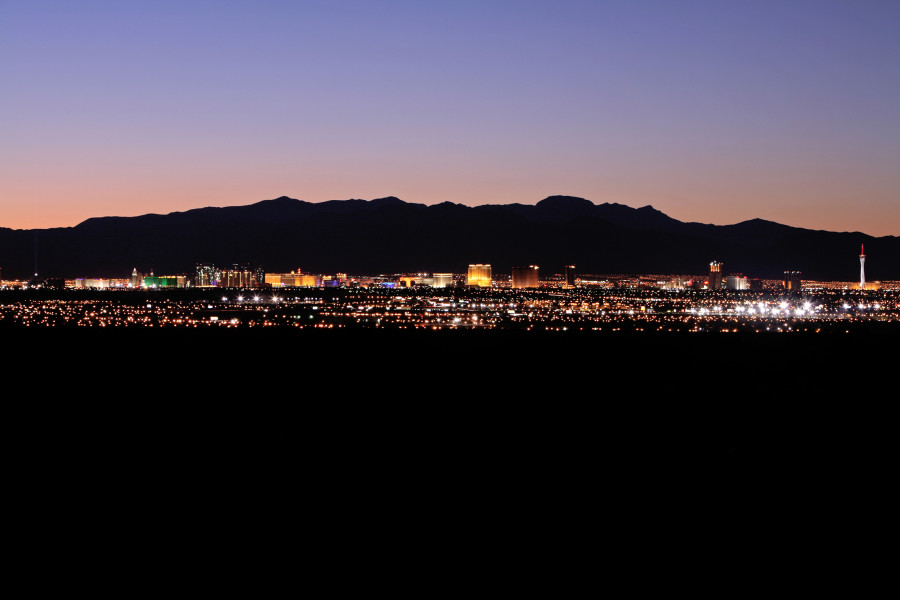 A reminder that despite all of the water, electricity and lost human dignity that feeds Las Vegas, it's still in the middle of a desert. Photo via constantgardener/Getty Images.
Boston skyline with some fall colors and some not-so-fall colors.
The graffiti clashes, though somehow nicely, with the beautiful northeast fall foliage. Photo via Daniel Levy/Flickr. Be sure to check out the rest of his work on Flickr or on his personal website.
A cold and lonely view of Detroit.
This photo gives a little extra grit to a city that already has it in spades. Photo via darrenbreckles/Flickr. See more photos from him on his Flickr page.
Pittsburgh skyline x 2 + duck x 2.
Well, that was unexpected. Read more about the giant yellow rubber duck project here. Photo via daveynin/Flickr.
Yep, Milwaukee is pretty too.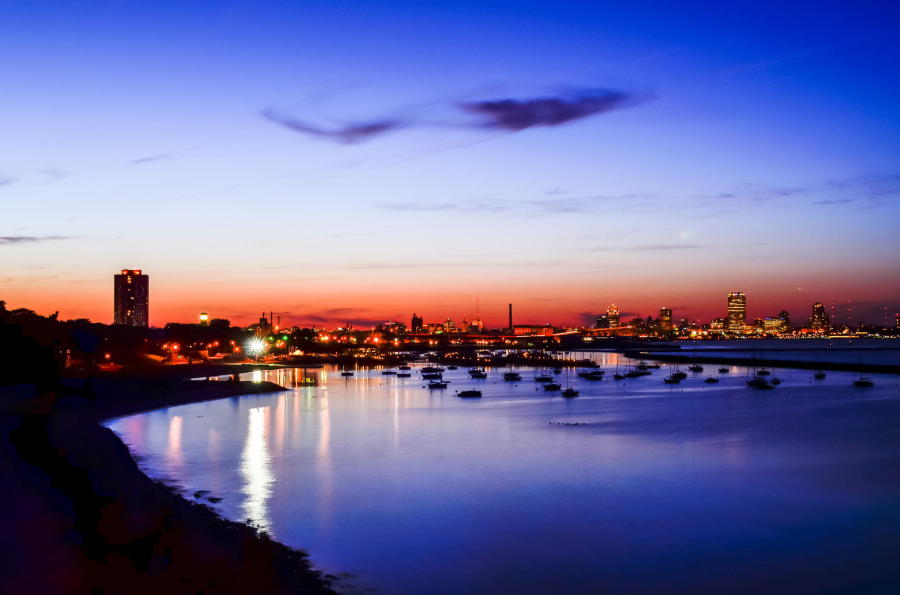 Bet you'd never even seen Milwaukee's skyline before. Now you have. You're welcome. Photo via Biswajit Dey/500px.
Philadelphia gets a hug from a tree.
Even the trees are friendly in the City of Brotherly Love. Well, maybe just the trees. Photo via martinlang73/Flickr. You can find more of his work here.
Wait, Washington, D.C. doesn't have a skyline.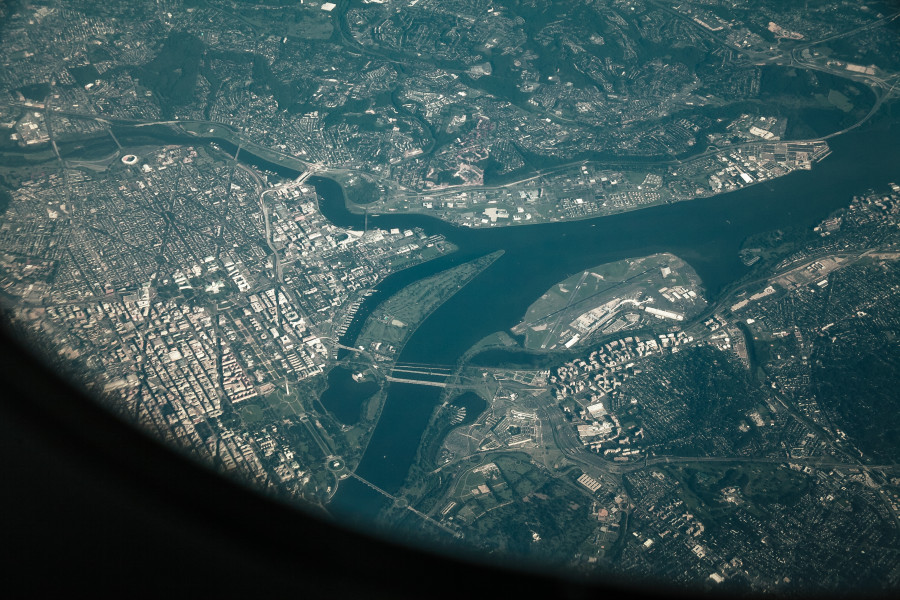 It sure doesn't, but this rare aerial view manages to catch all the major landmarks in one shot. Can you find them all? Hint: they're on the left side of the river. Photo via onesevenone/Flickr.
A Texas-sized sunset over Dallas.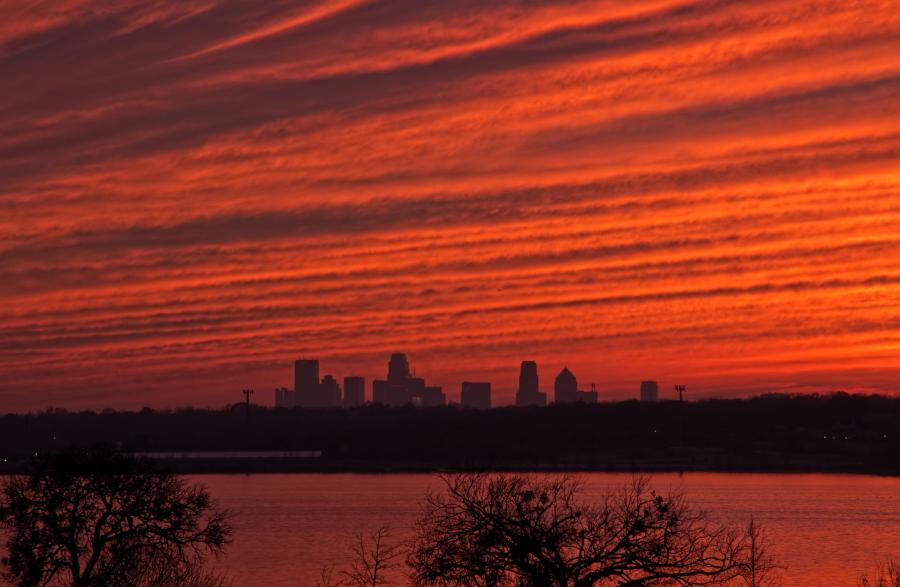 Everything's bigger in Texas. Even the sky. Photo via Brandon Martin/500px.
BEFORE YOU GO