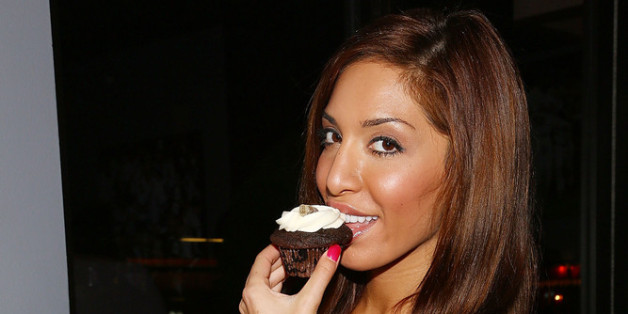 Is "Teen Mom" getting ready to ax one of its most popular (or "popular") cast members?
MTV caught up with original 'Teen Mom' stars Farrah Abraham, Amber Portwood and Catelynn Lowell last month and, according to Us Weekly, the specials were so well received that the network is considering bringing back the series.
There's just one problem. Abraham isn't the same person she was back when the series first aired back in 2009, and her co-stars aren't happy about it. Portwood, Lowell and Maci Bookout (whose reunion special aired in 2013), have allegedly demanded that Abraham be fired from the series or they will refuse to appear in new episodes. "They don't want their kids on a show where someone's talking about sex toys," a source told Us.
Since her "Teen Mom" days, Abraham has starred in two pornographic films, penned a book, dabbled in the music industry and launched a line of sex toys modeled after her own nether regions.
According to the anonymous insider, MTV is seriously considering the ultimatum to fire Abraham in favor of Portwood, Lowell and Bookout. When asked about the situation, Abraham seemed unfazed by the dis from her former co-stars, saying "I have my own life."
Her "own life" recently involved appearing on the fourth season of VH1's "Couples Therapy" as the show's first ever solo cast member.
Will "Teen Mom" return to the airwaves sans Farrah? We'll have to wait and see.
BEFORE YOU GO
PHOTO GALLERY
Former 'Teen Mom' Farrah Abraham