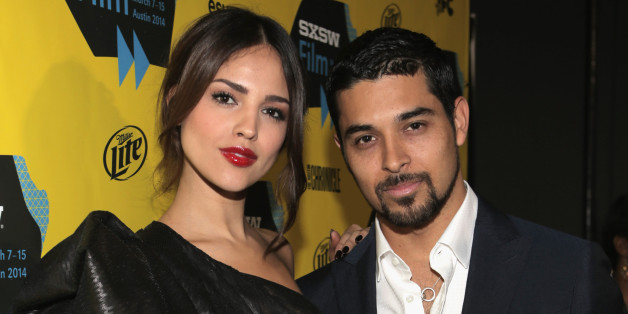 Venezuelan actor Wilmer Valderrama spoke with VOXXI about how he finally got to play a bad guy, why Venezuela has him heartbroken and what it's like hosting and judging street fashion in Miami.
VOXXI: The situation in your homeland, Venezuela, is one the whole world has eyes on right now and like every drama has good guys and bad guys. I recently heard that you're involved in some new projects where you play the villain…Is this true?
Valderrama: [laughs] Yes, I'm proud to say that it is! I'm currently working on filming the television series developed from the movie "From Dusk till Dawn," the series is also directed by Robert Rodriguez. The fact that Robert and Quentin Tarentino partnered up to do a TV series is amazing and the show is so beautifully shot.
It's a thrilling crime saga that I think our Latin community will really enjoy watching. The series airs on the El Rey network and can also be downloaded on Itunes.
I have to tell you though that playing a bad guy is like being a blonde, you definitely have more fun!
I've felt very inspired developing and building this character and I feel proud of the work we're doing at El Rey.
VOXXI: How would you describe that work?
Valderrama: I would say El Rey's productions are somewhat infused with our Latino culture and I think this is the time for a network like this one.
It's TV everyone can enjoy because it fuses Hispanic culture with programming that is still mainstream. At the same time it provides subliminal inspiration for Latinos because it casts Hispanic actors and actresses in leading roles.
Sometimes in Hollywood Latinos are typecast and not given the opportunity to explore different types of roles but things are changing.
I've been a Latino in Hollywood since the late 90′s and that wasn't easy.
For a long time, I was the only Hispanic actor on the FOX Network but I've noticed how things have gone through an evolution and the talent of more Hispanic actors has been recognized.
VOXXI: You were selected by CoverGirl and Tide to be a host at their Style Center at Calle Ocho, a Latin festival in Miami, what exactly did you do there?
Valderrama: I actually walked around picking people at random that I felt embodied the unique sense of fashion in Latino culture.
What I had to do was select people whose outfits were representative of Calle Ocho. I've worked with these companies in the past and had lots of fun and I thought it was such a cool idea so I said 'Let's do it!'
I was mainly looking for people who were really festive and went all out to represent their country and did so in high fashion.
The contest included guys and girls, and four winners were awarded $500 worth of prizes on stage. It was a blast and I had a lot of fun, and of course any opportunity that I get to eat arepas is always welcome!
VOXXI: I'm sure arepas always remind you of home. What can you tell us about the political situation in your home country?
Valderrama: Honestly, it breaks my heart to hear everything that's going on in Venezuela right now. I was raised in a very different Venezuela than the one young people are living in today.
My Venezuela was happy, full of upbeat music, laughter, people. I remember a time when the bolivar was worth almost as much as the dollar.
It's extremely sad to see the way people are struggling. It hurts my heart so much because Yo soy un hijo de Venezuela; it's my birth country and I'm very aware of the pain people are feeling at this time, and I'm praying for them. I'm right there with them in spirit and I'm hoping we can all see a new day in Venezuela, sooner than later.
You can catch Wilmer Valderrama in "From Dusk till Dawn The Series" on the El Rey network or watch a new episode via Netflix every Wednesday.
Originally published on VOXXI as Wilmer Valderrama talks about his broken heart
BEFORE YOU GO
PHOTO GALLERY
Wilmer Valderrama