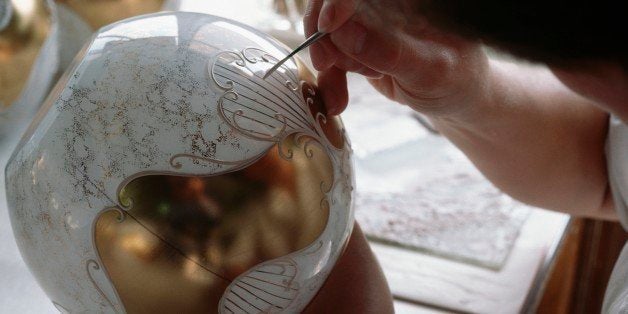 T-shirts? Nawh. Keychains? Oh please.
If you're looking to bring something authentic home from your next trip, it helps to first brush up on what goods your destination is known for. Some places are historically famous for crafting specific souvenirs you might never have guessed... take a look!
If you're going to BELGIUM, bring back LACE.
The lowcountry has some uniquely high-quality flax crops, so their lace takes on an especially delicate and hard-to-copy quality. In fact, "Belgian lace was one of the last laces to be imitated by mass production machinery." Bring home a tablecloth or wee pillow to remind you of your travels-- there is no shortage of lace shops to explore.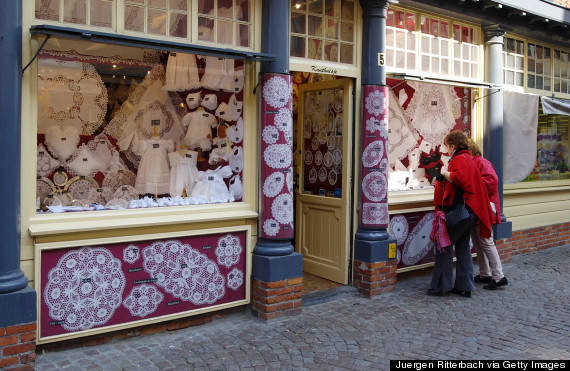 If you're going to ITALY, bring back BALSAMIC VINEGAR
As far back as the 11th century, Italians aristocrats used balsamic as a miracle potion for their medical ailments. Apparently, most of the balsamic that Americans consume nowadays is actually cider vinegar treated with color and flavors... hardly the dark, fruity, authentic stuff they still make in Italy. Look for a bottle that's DOC-certified to ensure your Italian balsamic was produced in a specified region with methods dating back to the Middle Ages.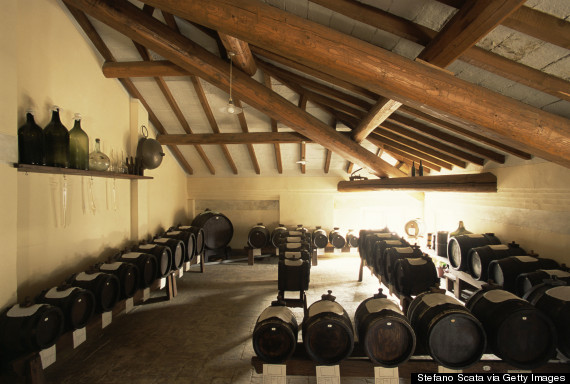 If you're going to ARGENTINA, bring back LEATHER PURSES, BELTS, AND JACKETS
Cattle ranching has long been a "thing" on the open plains of Argentina, as the country is one of the biggest leather exporters in the world. Murillo Street in Buenos Aires is a leather fiend's wildest dream: you can order up custom-made jackets, wallets and belts, or go traditional and get some equestrian gear like real gauchos would.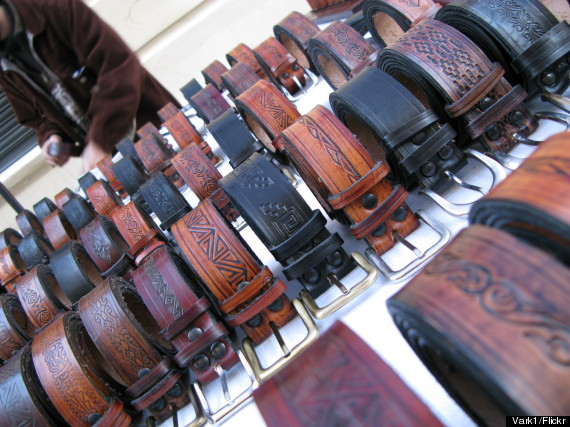 If you're going to ENGLAND, bring back CADBURY CANDY
Candy connoisseurs agree that for some reason -- maybe it's focus groups with a sweet tooth, maybe it's the cows' diets -- Cadbury chocolates sold in England have a different flavor entirely from the Cadbury sold in the U.S. Even if you do find some authentic Cadbury stateside, its price will likely have soared during import. Stock up on some Dairy Milks or rich, dark Bournville bars while you're in the U.K. If you're going to IRELAND, bring back A GRANDFATHER SHIRT
Irish linen is known to be cozy: Henry VIII was writing letters about it in the 16th century. At today's outlets and boutiques you'll find grandfather shirts, which are those long, soft bedtime garments you never knew the name for.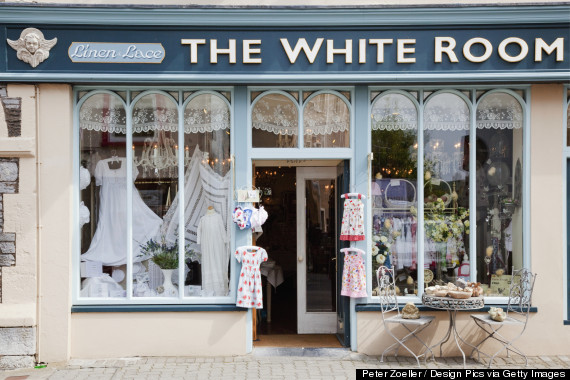 If you're going to FRANCE, bring back SALTED BUTTER
The French stuff has a higher butterfat percentage than the majority of American brands, which means you literally won't be able to replicate the French cookies you fell in love with... unless you have French butter. Famed food author David Leibovitz recommends salted butter as one of the few things travelers must back from France. And yes, with a freezer bag and some savvy, it is possible to get through security. If you're going to SPAIN, bring back WINE
You might have forgotten (or never known) that Spain has a number of exclusive wine regions: Rioja red wines, for example, come from one of three zones in Rioja, where they develop a super complex flavor with a "dusty, leathery edge and blackberry tones." Your white option is sparkling cava, aged in caverns and made with a process similar to Champagne. Tour the vineyards and bring home enough bottles to last a few dinner parties.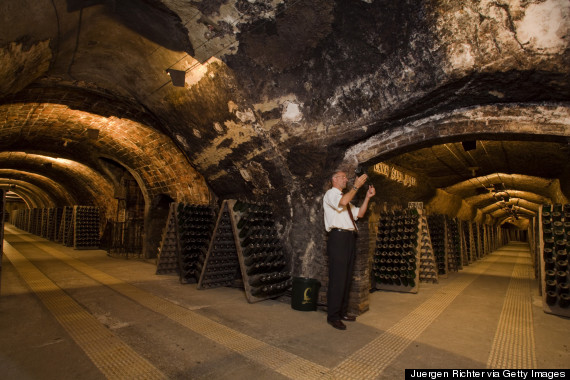 If you're going to THE CZECH REPUBLIC, bring back CHRISTMAS ORNAMENTS
Glass-making in "Bohemia" (now known as the Czech Republic) started centuries ago, when workers in the countryside discovered they could combine obscure natural resources to make a clearer, more stable version of fancy Italian glass. Today's glass shops will give you bargains on painted glass, colored glass, blown glass, glass ornaments... you name the glass, the Czech make it of the highest quality.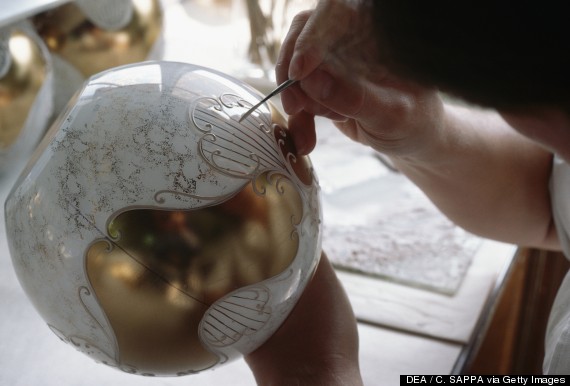 If you're going to MEXICO, bing back TEQUILA
Yeah, it's cliche. But much like champagne, true tequila can only come from one place: near the Tequila Volcano in Mexico. Real tequila must get 51 percent of its sugars from Mexican blue agave (and without the gimmicky dead worm, please). You'll find the best brands in liquor stores or at the source in a distillery.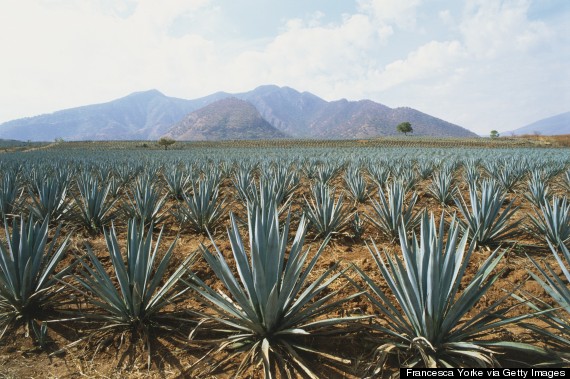 If you're going to SWEDEN, bring back CANDLES
Swedes are known for a love of candles-- they bring light to those ᅢᄐber-long winter nights, and they're an integral part of the nation's St. Lucia Day festivities (not to mention an incredibly popular sale item at Ikea). If you don't take a traditional candle-making class while you're there, shop for pretty handmade holders or votives to Swede-ify your windowsill.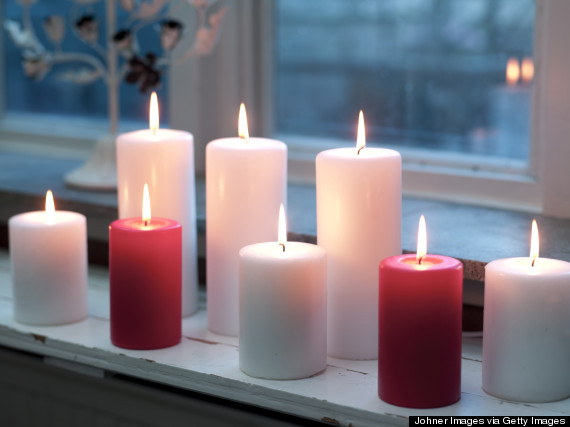 If you're going to THE NETHERLANDS, bring back DELFTWARE
It looks similar to Chinese Ming pottery, but instead of Asian-inspired scenes you'll find Dutch motifs like quaint little cottages and oxen carts. "Real" Delftware originated in the town of Delft, but you'll find Delftware plates, vases and coasters all around the Netherlands... ones with the "Delfts Blauw" name painted on the bottom tend to be of higher quality.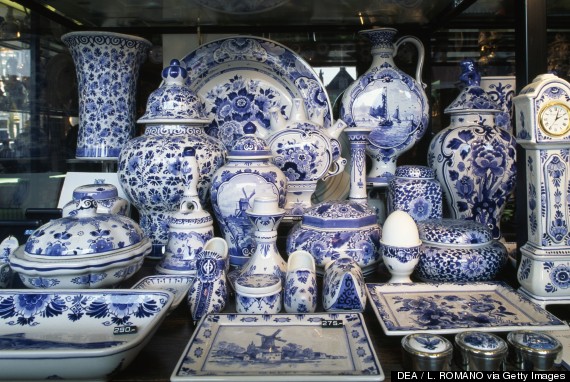 BEFORE YOU GO
PHOTO GALLERY
Crap Souvenirs