We've seen plenty of heartwarming flash mobs, but none with quite as bold of a mission as the crew that just came out of Colorado.
On Tuesday, a group of classmates in Cherry Hills Village rallied together to dance to Pharrell's "Happy," CBS Denver reported. But the kids weren't just there to have fun -- they were trying to save their classmate's life.
Ryan Dunne, 9, has Duchenne muscular dystrophy (DMD), a genetic disorder that will rob him of his mobility before eventually cutting his life short. According to the Muscular Dystrophy Association, boys diagnosed with DMD usually did not live beyond their teenage years, but new breakthroughs have made living until their 30s more common.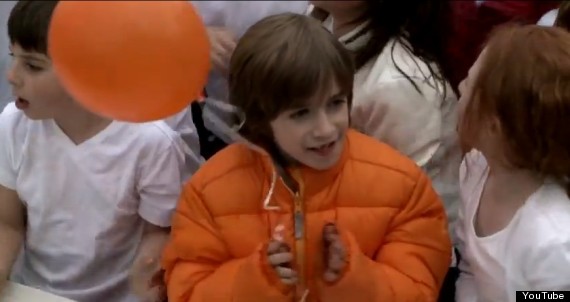 Ryan's family is determined to prolong his life as long as possible, but they need the Food and Drug Administration's help. They want to urge the FDA to accelerate the approval of a medication that has been proven to help improve the lives of boys with the disease, according to the Dunnes' website. Ryan's classmates hope their flash mob will help to capture the attention of the FDA.
The Dunnes are also urging Ryan's supporters to sign a White House petition in an effort to push the FDA to act. As of Friday, more than 63,000 people had signed the petition.
"There are drugs available that he could be on today, and the FDA has yet to grant approval to these drugs and they need to do it now," Ryan's mother, Jennifer Dunne, told CBS. "We are running out of time."
Find out how you can join Ryan Dunne's fight here.
BEFORE YOU GO
PHOTO GALLERY
The Internet Saved My Life