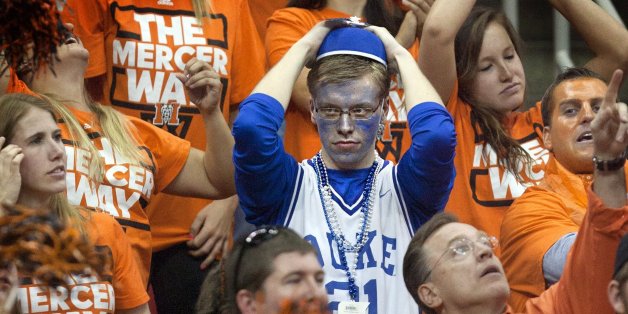 One of the most beloved and exclusive clubs in college basketball has a new member: The Mercer Bears.
Mercer, making just its third NCAA Tournament appearance in school history, became the latest underdog to add to the madness of March by upsetting a favored Duke squad. Moments after the final buzzer sounded on the No. 14 Bears' 78-71 win over the No. 3 Blue Devils in a second-round game on Friday, the previous team to accomplish the bracket-busting feat chimed in with a congratulatory tweet.

Welcome to the club @MercerBears. #BeatDuke pic.twitter.com/Th0g2hl0k5

— Lehigh Athletics (@LehighSports) March 21, 2014
Mercer joins Lehigh and Virginia Commonwealth University as double-digit seeds that have stunned Duke in an opening game of the NCAA Tournament since 2007.
BEFORE YOU GO