A retired Belizean boxer well-liked in his North Side Chicago neighborhood was killed Wednesday while protecting his teen daughter -- his only child -- during an alleged hate crime.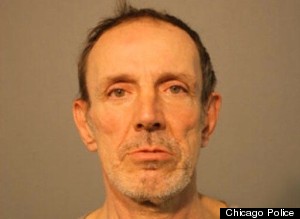 Joseph Firek, 59, is charged with first-degree murder and a hate crime.
Firek reportedly followed the Tinglings into the alley where Masharah said he called her and her father "n-----s" and told them to "go back to Africa," according to DNAinfo. After the elder Tingling started having trouble breathing, Masharah said Firek soon started repeating: "I hope he's OK. I hope I didn't kill him."
Tingling was taken to an area hospital where he was pronounced dead less than an hour later due to heart disease and from stress due to an altercation; his death was ruled a homicide, ABC Chicago reports.