It's not spring until someone burns a snowman -- at least at Lake Superior State University.
The Sault Ste. Marie, Mich. school celebrates the beginning of the season each year by burning a large paper snowman, a tradition started in 1971. On Friday, the 12-foot creature dubbed "Mr. Polar Vortex" got the fiery treatment.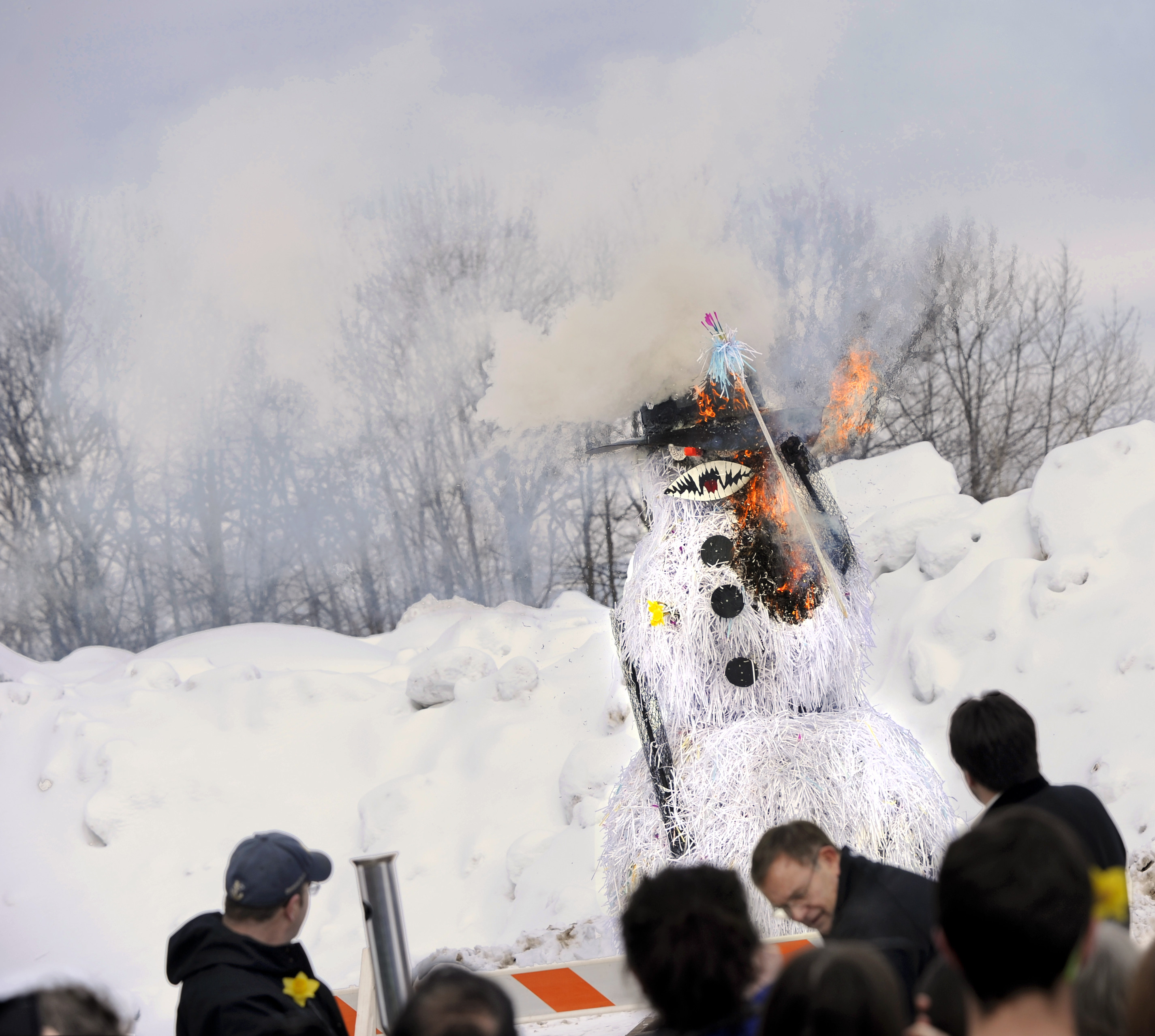 Photo by John Shibley/Lake Superior State University.
Appropriately for this freezing winter, the school was supposed to set Mr. Vortex ablaze Thursday, the official first day of spring, but the ceremony was delayed because of high winds.
The tradition might sound strange for a college, but the inspiration came from the Rose Sunday Festival in Weinheim-an-der-Bergstrasse, Germany, according to LSSU:
In the festival, a parade passes through town to a central location, where the mayor makes a proposal to the town's children. If the children are good, study, obey their parents and work hard, he will order the (straw) snowman to be burned, and spring will officially arrive. After the children yell their approval and make their promise, the snowman is burned.

Some people hold that rising smoke rising from the fire is supposed to ward off blizzards and usher in spring-like weather. The Unicorn Hunters capitalized on this theory during the second or third year of the event. At that time, after the snowman was burned, a blizzard passed through the eastern Upper Peninsula and northern Lower Peninsula but missed Sault Ste. Marie.
The Unicorn Hunters, a defunct group also started in 1971 that did actually (in jest) go unicorn hunting, were the ones who brought this wacky event to the school -- and LSSU still offers Unicorn Questing Licenses with some unbelievable hunting regulations.
Here's what Mr. Vortex looked like before he was sacrificed to spring: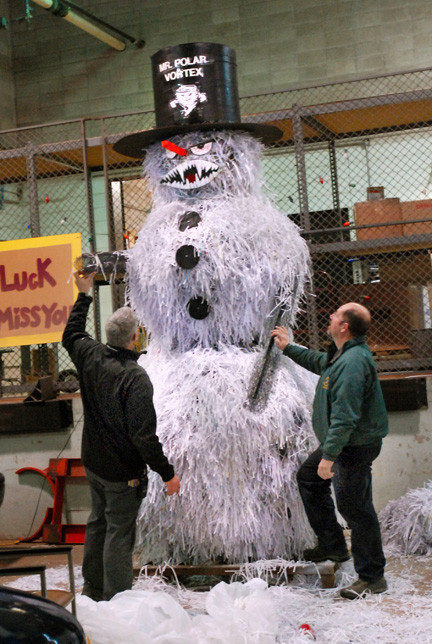 Photo by Tasha Cook/Lake Superior State University.
And here's last year's blue burn: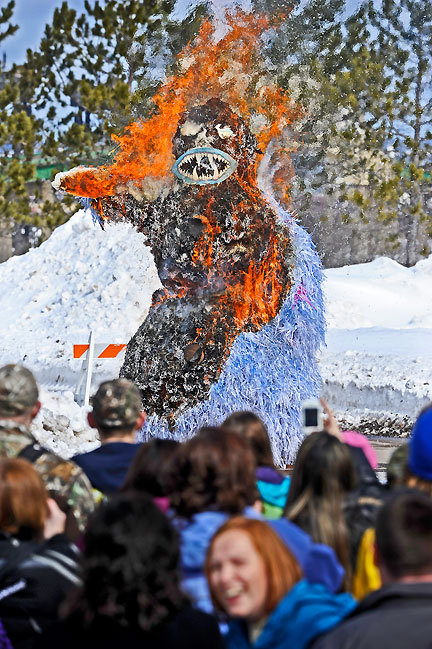 Photo by John Shibley/Lake Superior State University.
BEFORE YOU GO
PHOTO GALLERY
Colleges Most Obsessed With Squirrels