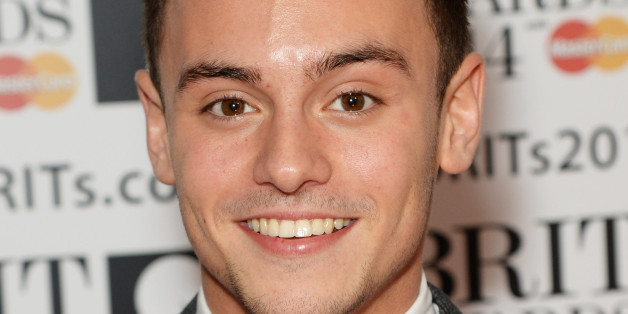 British Olympic diver Tom Daley says he's been showered with male attention since coming out about his relationship with another man in an emotional YouTube video last December.
The 19-year-old medalist and "Splash" host, who is reportedly dating Oscar-winning screenwriter Dustin Lance Black, told The Sun's James Corden that men have come up to him to "offer it there and then," according to MTV UK.
"Some people come up to me and say, 'Do you want to go back?' And I'm like, 'What do you mean? The whole reason I did this was because I have a boyfriend,'" he said.
Noting that his fans and fellow athletes have been "so supportive" and "so nice" about his coming out, Daley nonetheless revealed there have been a few odd encounters along the way.
One woman, he recalled, told him, "I'd just like to thank you because you inspired my son, when he saw your video it inspired him to tell me he was gay."
"And I was like, 'Oh wow! Oh my god. Tell him I said hi and good job,' and all that kind of stuff," Daley said. "And she was like, 'Yeah, but he does have a wife and three children.'"
Among those surpised by Daley's coming out were his grandparents, who nonetheless told reporters last year that they supported their grandson.
"We asked him if he was absolutely sure. He's our first grandson from our son who died," Daley's grandparents were quoted by the Daily Mail as saying. "We have always been supportive of him and we always will.
BEFORE YOU GO
PHOTO GALLERY
Celebrities Who Have Come Out As LGBT