Rush Limbaugh's children's books are doing well — so well that he's in the running for an "Author of the Year" award.
We almost forgot about the book, entitled "Rush Revere and the Brave Pilgrims." The cover, of course, features the image of Limbaugh's face imposed on a cartoon colonist body.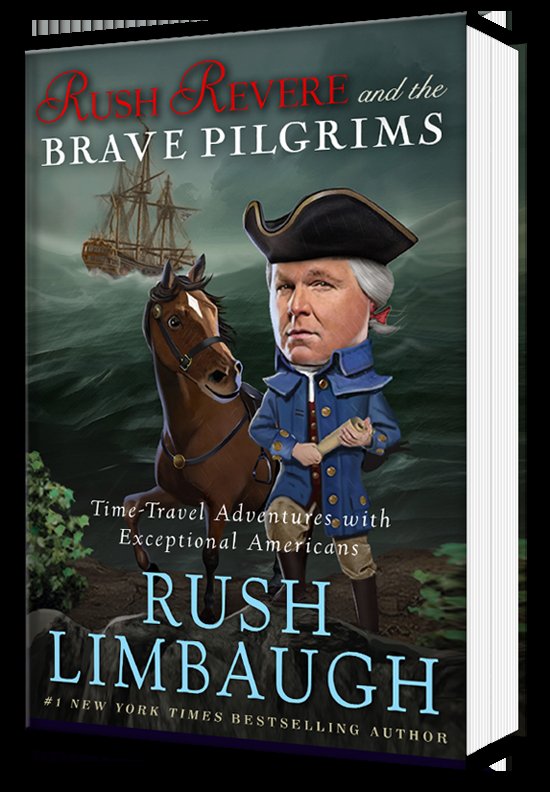 CNN reported Thursday that the Children's Book Council, a trade association for children's book publishers, recently named Limbaugh one of four finalists for "Author of the Year" in its annual Children's Choice Book Awards. The organization had to clarify that the finalists were chosen only by their "performances on the bestseller lists," and that kids' votes will ultimately decide the winners.
Limbaugh's book has been on the New York Times bestsellers' list for 20 weeks, and was #4 in the "children's middle grade" category for the week of March 30. The latest "Rush Revere" book debuted earlier this month.
"This program has never been about CBC or ECAR endorsing finalists," the CBC wrote. "It has always been about CBC and ECAR endorsing young readers and giving them a choice and a voice on a national scale."
Visit its website for the organization's response to "concerns" about the nomination.