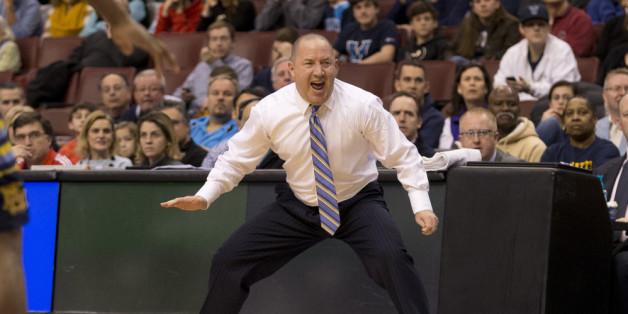 Virginia Tech has a new basketball coach. That coach is bald and he used to work at Marquette. That much is clear. After that, things got a bit confusing at the Hokies' official website.
Tech hired former Marquette head coach Buzz Williams as its new basketball coach on Friday. Unfortunately, the website posted the news with a photograph of Scott Monarch. Another bald coach, Monarch served as an assistant under Williams during his tenure at Marquette before getting dismissed.
Va. Tech site puts up pic of bald former Marq. coach—who is not Buzz Williams (Scott Monarch) pic.twitter.com/tWpH7C7J2U

— Matt Norlander (@MattNorlander) March 22, 2014
Awkward. The picture has been changed.