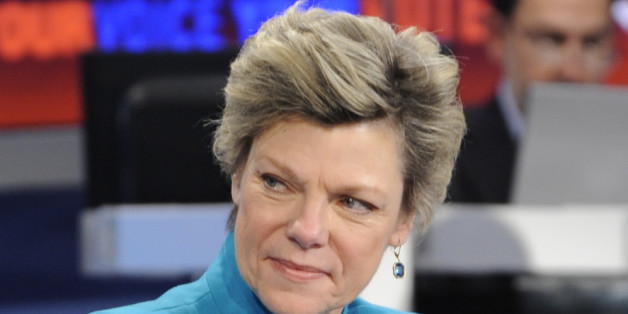 The disappearance of Malaysia Airlines Flight 370 has had personal resonance for ABC News' Cokie Roberts.
Roberts' father, Rep. Hale Boggs (D-La.), disappeared in a plane crash in 1972. Boggs, who was House majority leader at the time, was presumed dead and has never been found. During Sunday's "This Week" roundtable, co-host Martha Raddatz told Roberts that with the current investigation into Flight 370, "we all thought of you and your family."
"I have to ask you, what it's been like for you watching this these last few weeks?" Raddatz said.
"It's very hard, obviously," Roberts said. "My heart just goes out to those families."
Flight 370 disappeared on March 8, and the ongoing search has yet to turn up confirmed debris from the plane.
Roberts offered a grim assessment of the situation Sunday, saying, "I think [the families] should probably expect never to see their loved ones again and that plane is probably at the bottom of the sea. There was a 39-day search for my father's plane, and it was the biggest search in American history. It rewrote the map of Alaska. And so I think this is just where it's likely to go."
Boggs was flying over Alaska on his way to a campaign fundraiser when his plane crashed. The accident later led Congress to require emergency locator transmitters in all U.S. civil aircraft.