It's only accessible by boat (private or ferries from nearby Canouan or Union) and there are only about 250 people who live there in the village on Station Hill, and all of this is just fine by us.
Mayreau, a 1.5-square-mile island in the Grenadines in the southern Caribbean, is a yachter's dream escape. Since there's no way to get there besides boat, it's less run-over by tons of people like some other Caribbean escapes.
While there -- either for a day trip or not -- boats often anchor in Saltwhistle Bay, below.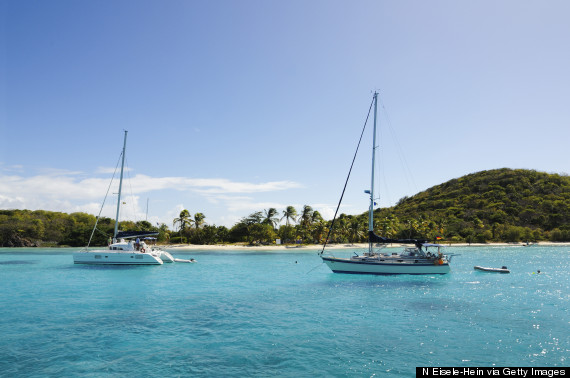 Or people head over to the calmer Saline Bay Beach (which is also home to the ferry dock) and where you can grab some lunch and drinks (or an overnight stay) at the famous Dennis' Hideaway.
So if you want to drop some knowledge on your new dream escape to your friends, just make sure you pronounce it correctly as "my-row".
OK, have fun, bye!
Clarification: A previous version of the post cited Mayreau's village as "Station Hill." Though the village is sometimes called "Station Hill" or "Old Wall Village," most sources report that it has no name.
BEFORE YOU GO
PHOTO GALLERY
The World's Most Secluded Beaches