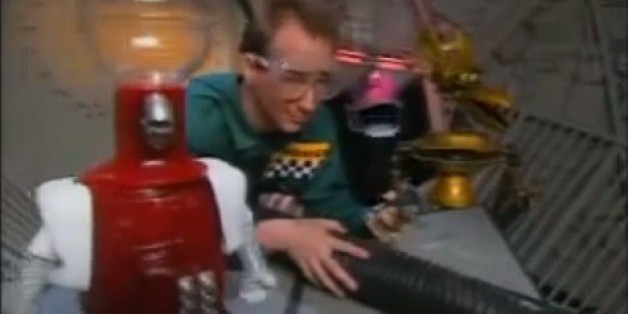 The beloved gang behind "Mystery Science Theater 3000" is returning to television on the very fitting day of April Fools, April 1.
Featuring a hapless man and two robots watching bad movies while making jokes at the films' expense, the cult series ran for 11 seasons and a total of 198 episodes. It was one of the longest-running sitcoms of all time, won a Peabody award and was nominated for multiple Emmys. Since the series' cancellation in 1999, Michael J. Nelson, Kevin Murphy and Bill Corbett have kept their comedy alive and their fans happy on Rifftrax.com.
Next Tuesday, the trio (with Murphy as Tom Servo and Corbett as Crow T. Robot) is set to crack their jokes on National Geographic. "Total Riff Off" will comprise of three episodes, each an hour long, featuring classic clips from National Geographic shows.
Per National Geographic's website:
On April 1st, the guys from "Mystery Science Theater 3000" and RiffTrax are adding their very own commentary to classic National Geographic Channel programs, featuring excerpts from "Honey Badgers," "Unlikely Animal Friends," "Man v. Monster," "Swamp Men," "Alpha Dogs," and more!
[h/t ScreenRant]
BEFORE YOU GO
PHOTO GALLERY
TV Reunions We Want To See