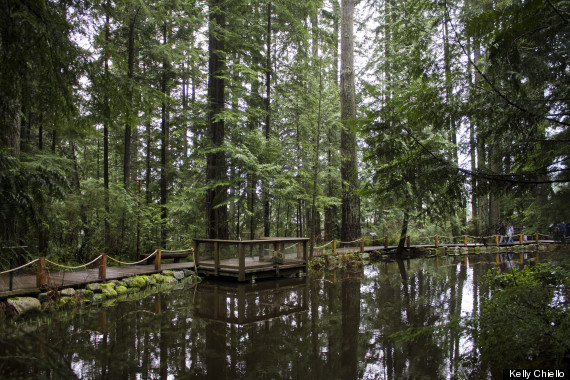 This week's Moment of Travel Zen comes to us from Kelly Chiello. Of her photo she says:
"There is nothing more beautiful than visiting Vancouver's rain forest and the Capilano Suspension Bridge. Between the fog, the trees, and the slight mist in the air, there is nothing more magical and terrifying than walking across the bridge. The bridge is suspended by two cables and is as high as the Statue of Liberty. This is the ideal opportunity to combine nature and an adrenaline rush in the Pacific Northwest."
From its mountains to its parks to its culture-packed city, Vancouver has something for everybody. Whether you're yearning for a peaceful walk through the wilderness, the rush of skiing down a mountain or the excitement of a vibrant city, Vancouver will leave you satisfied.
PHOTO GALLERY
Travel Zen: Vancouver
Where have you traveled for a moment of zen? Email travel@huffingtonpost.com with your travel zen or submit below!