Look who's all grown up! (Sort of.)
Back in 2011, the fashion world was sent into a frenzy by Thylane Blondeau, a 10-year-old model, who was featured in Paris Vogue and even landed the cover of Vogue Enfants. Not surprisingly, everyone had an opinion about whether or not such a young person should grace the pages of the fashion mag, accusing them of sexualizing children and stealing their innocence.
Well, based on what Fashionista reported Monday, it looks like the debate will be opened up once again. Blondeau is French magazine Jalouse's April cover star, and even though she looks significantly older than she did at her first shoot, the reality is that she is still just 13 years old. The mag also includes the hashtag #bornin2001 (is this becoming a trend?), and calls her the "new Kate Moss."
Dressed conservatively in a sweater, natural-looking makeup and a ponytail (not to mention those brows!), Blondeau looks gorgeous and totally age-appropriate. A stark comparison to the lipstick and high heels she was featured in for Vogue. Still, 13 is extremely young to be on the cover of a fashion magazine.
What do you think? Check out the cover for yourself below and vote in our poll.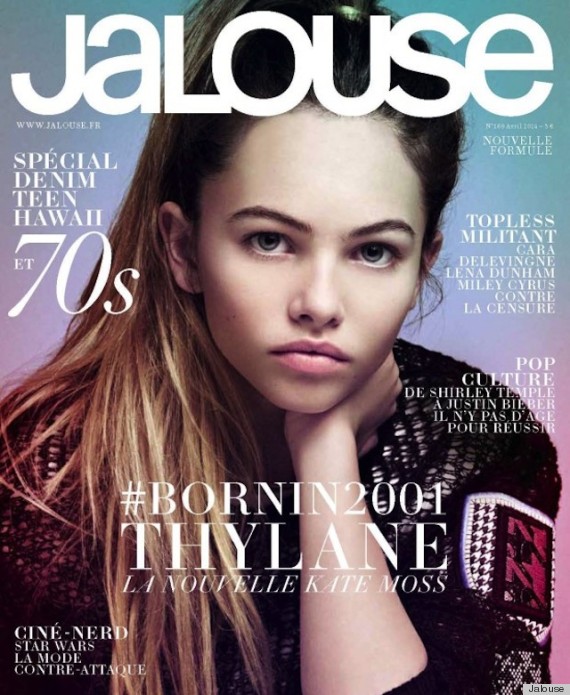 BEFORE YOU GO
PHOTO GALLERY
Models Whose Kids Model