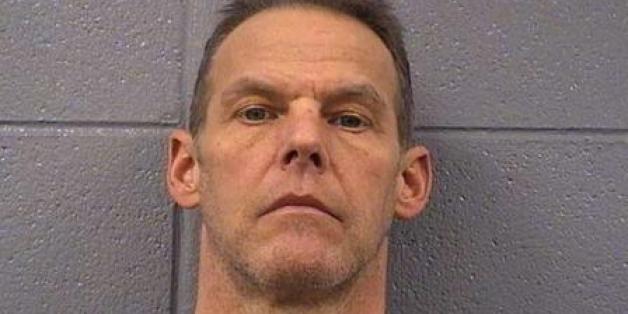 An Illinois doctor is accused of sexually assaulting a bedridden patient as more allegations emerge that as many as 11 other patients -- many of them elderly and disabled -- endured years of similar abuse while under his care.
Dr. Charles Dehaan of the Rockford, Ill. suburb of Belvidere is charged with aggravated criminal sexual assault and aggravated criminal sexual abuse against a physically handicapped person -- both felonies -- and was ordered held on $250,000 bond in court Sunday, according to NBC Chicago.
Prosecutors said Dehaan sexaully assaulted a bedridden, 61-year-old suburban Chicago woman and abused her over a span of three years when he made doctor's visits to her home, the Sun-Times reports.
During visits spanning from 2009 until 2012, the Tribune reports the 59-year-old doctor is accused of fondling the disabled patient and forcing her to touch his genitals during closed-door exams with her. According to the Sun-Times, prosecutors said the woman cried and pleaded with Dehaan to stop during the alleged acts, but that Dehaan said no one would believe her since he was a doctor and she had psychiatric "issues."
WGN reports the woman finally came forward in late February after she learned Dehaan had been arrested and was facing charges for similar misconduct with other patients.
Dehaan is accused of having sex with at least one patient who has a history of mental disorders and to whom he prescribed medications like Ritalin and Norco, according to WREX Rockford.
Other accusations against Dehaan include laying on top of an 81-year-old patient and fondling her breasts and exposing himself to patients while touching their inner thighs, breasts and fondling them.
Dehaan, who formerly worked with an in-home physician practice named House Calls of Rockford, was ordered to surrender his passport in court Sunday; WREX Rockford reports Dehaan's Illinois medical license was suspended in January, though the Sun-Times reports he's still licensed to practice medicine elsewhere.
Dehaan, who is married with three children, is also under federal indictment for Medicare fraud, according to FBI reports.