This cat was trying to get lucky ...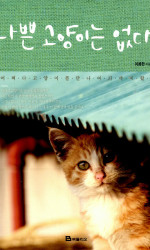 ⓒleeyonghan
... but then this other cat behind him was like, "Naw, man, it's not happening."
We've all been there, gray-and-white kitty.
The incident was documented on the website of South Korean writer and blogger Lee Yong-han, whose latest book is 나쁜 고양이는 없다 (which roughly translates to "There Is No Bad Cat").
Keep in touch! Check out HuffPost Divorce on Facebook and Twitter.