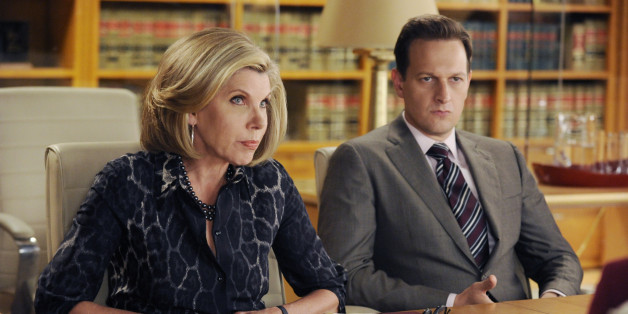 We've experienced shocking TV twists and abrupt character deaths in shows before. Sunday night's, March 23, episode of "The Good Wife," however, is one that will go down in history.
The latest episode of "The Good Wife" decided to give fans near heart attacks when -- major spoiler alert! -- Will Gardner was suddenly gunned down in the courtroom by a crazed client. Yes, Will is dead, and we're having a hard time processing it.
"The Good Wife" blew up on Twitter Sunday night following Will's death as fans shared their surprise and even mourned together with the trending hashtag #TheGoodWifeSupportGroup. Josh Charles, who played Will, the rival lawyer and Alicia's (Julianna Margulies) on-and-off lover, tweeted early Monday morning to bid farewell to viewers.
Sending out all my love to #TheGoodWife fans! Playing Will Gardner was an honor and a pleasure. Thanks for all of your support & kind words!

— Josh Charles (@MrJoshCharles) March 24, 2014
Charles had been a series regular since the show premiered five years ago. But his contract was never renewed following last season. "The Good Wife" creators Michelle and Robert King told Deadline.com that the exit wasn't their idea, saying, "Josh Charles approached us almost a year ago about wanting to leave the series."
Margulies helped convince Charles to stay on for part of Season 5, which gave the writers the chance to use his exit for a surprising twist. Charles told TV Line that his decision to leave the show was for creative reasons. "I was just ready to move on to the next chapter," Charles said.
We're excited to see whatever comes next for Charles, but till then we're still stuck mourning for Will.
"The Good Wife" airs on Sundays at 9 p.m. ET on CBS.
BEFORE YOU GO
PHOTO GALLERY
The Good Wife