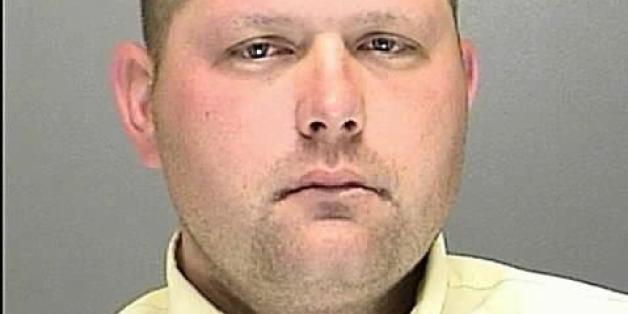 How many Jager shots is too many Jager shots?
One Florida man hopefully learned his limit after police arrested him on Friday for allegedly punching two bar patrons and setting a trashcan on fire, WNDB reports.
Jason Buchanan, 33, drank 10 shots of Jager -- that's 10 shots of Jager too many, by our count -- before going to the restroom at Mark's Sports Pub in Daytona and allegedly setting the trashcan on fire, News13 reports.
Buchanan drank the $80 worth of shots on his own, one after the next, according to reports. Police say that Buchanan then set the trash can on fire and attempted to leave the bar without paying his tab.
That's when two patrons tried to stop him, according to South Daytona Police Department Lieutenant Dan Dietrich.
"Buchanan punches [that] person –- over 70 years of age –- in the face," Dietrich said. "[Buchanan then] attempts to leave out the back door, where another patron blocked that door. Again, he punches [that] guy in the face, causing a large open cut to the guy's mouth area."
Buchanan was charged with criminal mischief, aggravated battery, assault on a law enforcement officer, battery on a person 65 years of age or older, first-degree arson, and offenses related to not paying his tab, according to the Volusia County Sheriff.
The fire did not cause any serious damage.
Like Us On Facebook |

Follow Us On Twitter |

Contact The Author
BEFORE YOU GO
PHOTO GALLERY
Bad Choices