Residents of a community near Albany, New York made a grisly discovery last week: someone had dumped 75 to 100 dead birds into a pile on the side of a rural road.
Nassau Town Supervisor David Fleming went to the dump site and saw the pile, which included the carcasses of ducks, pheasants, geese, and partridge.
"It's just disturbing," Fleming told The Huffington Post.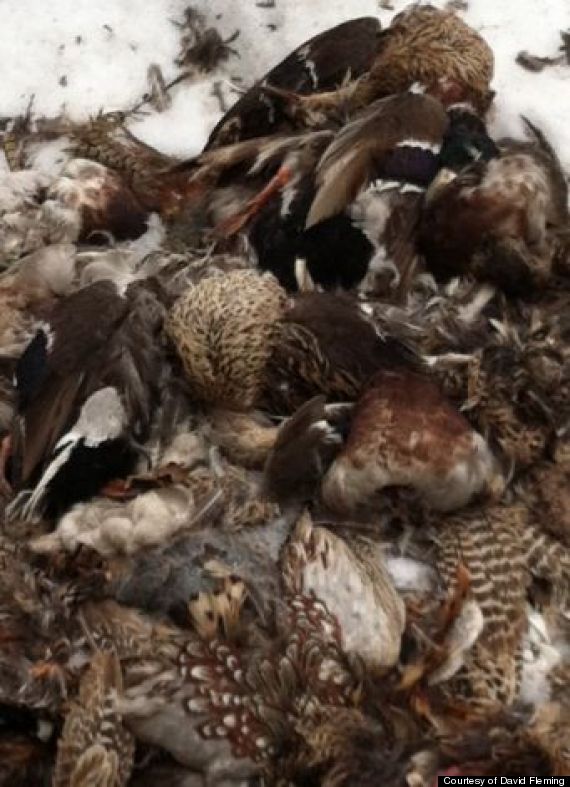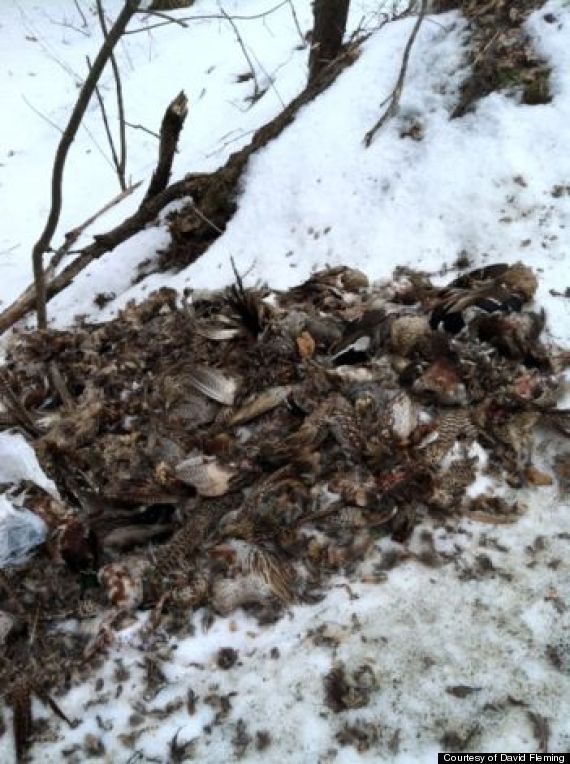 It's still unclear who or what killed the birds, or who dumped them in the wooded area off Mead Road in Nassau.
The New York Department of Environmental Conservation were notified of the dump on Wednesday, Fleming said, but DEC investigators didn't show up to investigate until Saturday.
According to the Albany Times-Union, state police are also investigating.
Nearby residents, some of whom keep ducks, are concerned that the birds could've been killed by a contagious disease, Fleming said.
The dead birds were found only 15 feet away from a sign warning of a $1,000 fine for illegal dumping. The area is very close to the toxic Dewey-Loeffel federal superfund dump site.
"People think, 'Well, it's already contaminated, so why not dump some more garbage there?'" Fleming said.
While the DEP investigates, Fleming said paw tracks have been located near the pile, evidence that local wildlife may be now eating the birds.
Correction: A previous version of this article incorrectly referred to the New York Department of Environmental Conservation as the New York Department of Environmental Protection.