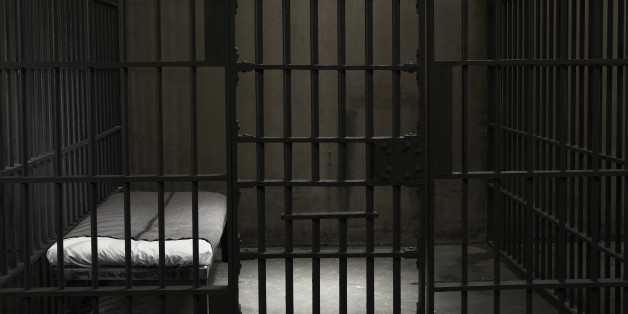 Federal agents arrested a New York City corrections officer Monday and charged him in the 2012 death of a mentally ill inmate at Rikers Island.
Although the medical examiner had ruled Jason Echevarria's death a homicide, the Bronx District attorney's office did not initially prosecute Terrence Pendergrass, 49.
Instead, Pendergrass, who had been a captain at Rikers, was relegated to the position of a corrections officer. On Monday, authorities formally charged him with one count of deprivation of rights. He could be jailed for up to 10 years.
The arrest comes less than a week after a 56-year-old homeless veteran named Jerome Murdough was "baked to death" at the notorious jail complex.
"Jason Echevarria should not have died," U.S. Attorney for the Southern District of New York Preet Bharara said in a statement released Monday. "As alleged, Terrence Pendergrass abused his power as a Rikers Island captain in charge of a vulnerable population of inmates with mental health issues by denying Echevarria access to medical care despite his obvious and urgent medical need for it."
On August 18, 2012, officers reportedly informed Pendergrass that Echevarria, 25, had ingested a toxic "soap ball" of disinfectant and detergent and needed immediate medical attention.
Echevarria had been held in a Mental Health Assessment Unit after multiple attempts to kill himself.
But according to the official complaint, Pendergrass dismissed concern and told officers to only come back when "there was a dead body."
The next morning, Echevarria was discovered dead in his jail cell.
Advocates have long called attention to the violent conditions at Rikers Island, the nation's second-largest jail system.
The Legal Aid Society filed a lawsuit against the jail complex in 2012, accusing guards of propagating a "deeply entrenched" culture of violence and routinely using unlawful force against inmates.
New York City Mayor Bill de Blasio has called Murdough's death "shocking" and vowed to lead reforms with his newly appointed head of the city's Department of Corrections.