Last time we checked in with Claire Johnson, 50, and Mark Gaffey, 51, they were engaged and patiently awaiting the arrival of their wedding.
After meeting each other at a two-week guide dog training course in March 2012, the couple officially tied the knot in Stoke-on-Trent, England, on Saturday, BBC News reported.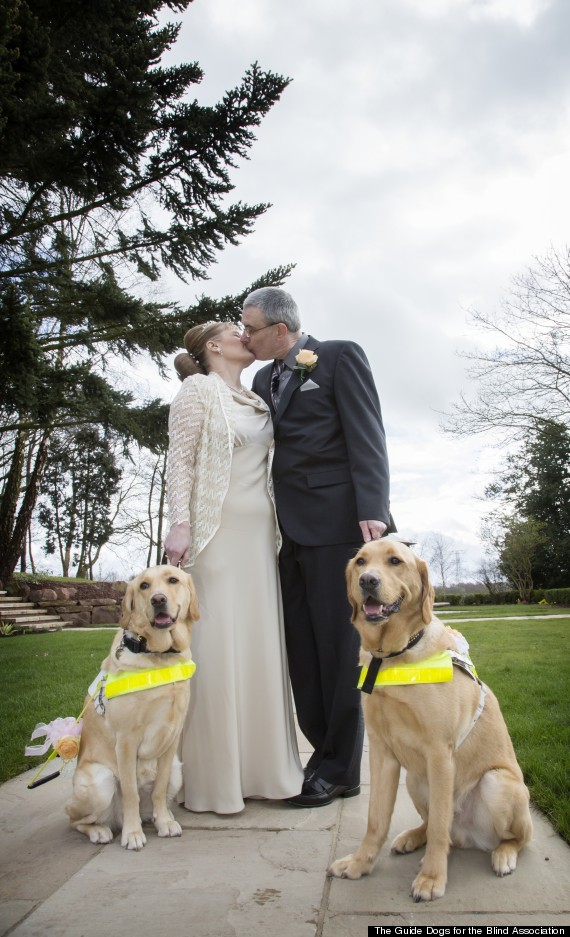 The love affair began at the training course when their Labrador-retrievers, Venice and Rodd, couldn't stop playing and nuzzling together.
"The trainers said that they were the love and romance of the course," Gaffey told DogHeirs. "And they brought us together."
When Gaffey and Johnson, who are both blind, found out that they lived only 1.5 miles apart from each other, they started to meet for dates with their pups because they "couldn't bear" to separate the dogs, Johnson told BBC.
Since it was their dogs who originally brought them together, it only made sense that they would be the ring bearers and guide the couple down the aisle.
"I have no doubt that our guide dogs brought us together and helped me find my true love," Johnson told Metro. "Much like our two guide dogs, we really are best friends and soul mates."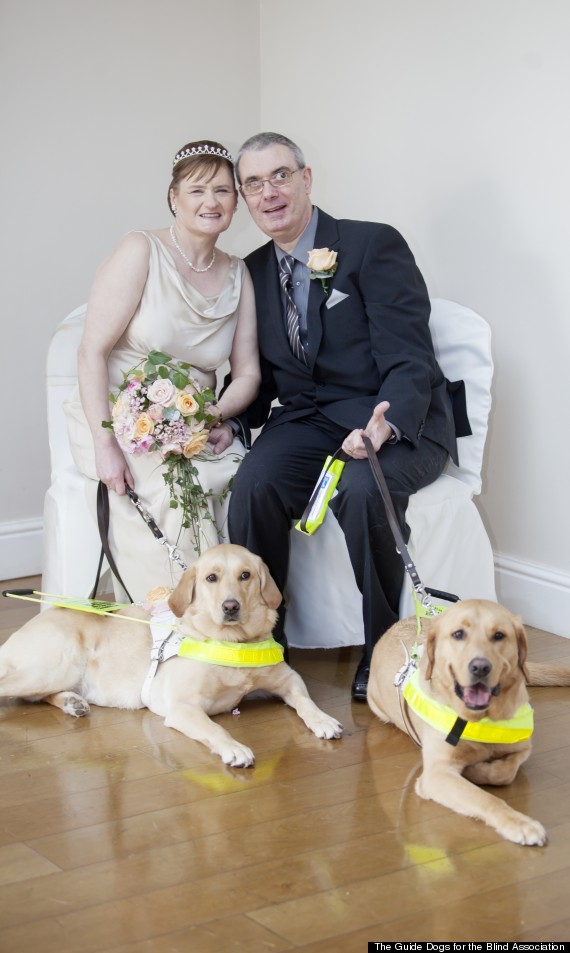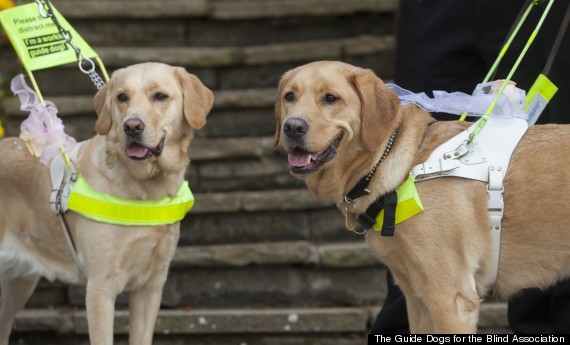 BEFORE YOU GO
PHOTO GALLERY
Teenage Sweethearts Reunite And Marry In Their 70s