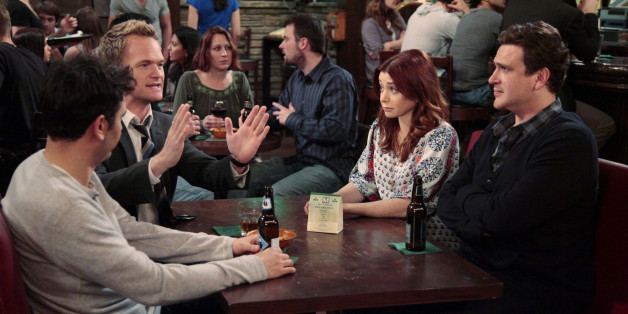 "How I Met Your Mother" is layered in nine seasons of stuff: jukeboxes, cock-a-mice, nude mom paintings, robots and swords filled scenes in the gang's apartment and McLaren's. As the show comes to an end -- the series finale airs March 31 -- it's easy to pine over the greatest things that graced the "How I Met Your Mother" set.
Propmaster David Baker worked on every episode of the series except the pilot (he missed the blue French horn!) and has taken to Twitter to unload photos of the cast, crew and props used over the years. Glen McKenna whiskey has "subtle shades" of ketchup, chocolate syrup and hand sanitizer, and McLaren's has an insane happy hour special, according to the bar's faux table cards.
We caught up with Baker to hear stories behind some of the most memorable props, and what it took to make co-creators Carter Bays and Craig Thomas' visions come to life.
PHOTO GALLERY
'How I Met Your Mother' Props