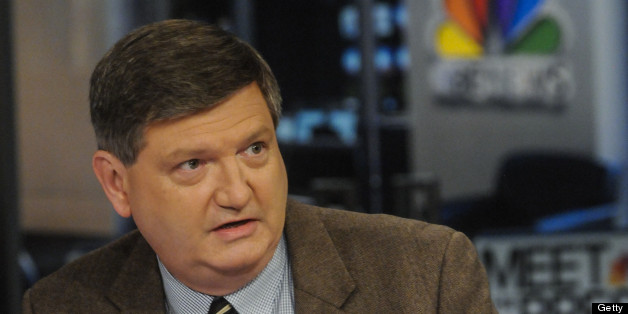 New York Times reporter James Risen did not mince words in his recent comments about the Obama administration.
Risen is currently fighting a legal battle to avoid having to reveal his sources in court, and his case is one of several in the White House's war on leaks. It's no surprise, then, that at the George Polk Awards' "Sources and Secrets" conference which was hosted by the New York Times on Friday, the reporter called the Obama administration "the greatest enemy of press freedom that we have encountered in at least a generation."
He delivered the opening address at the conference, which focused on the media's struggle with the government over national security reporting. Risen went on to accuse the government of trying to limit what is "accepted" in the field of national security reporting, and said that the media has been "too timid" in its response to the White House. Visit Poynter for more from the conference.
Risen has asked the Supreme Court to hear his case. His comments Friday echoed earlier remarks from the reporter, who has hit out at the government before. Last year, he told an audience at the UC Berkeley Graduate School of Journalism that it was time for journalists to "surrender or fight" to maintain the integrity of the press.
Note: this post has been updated with more information about the Sources and Secrets conference.