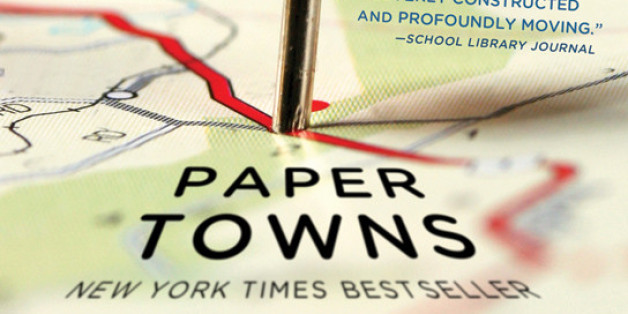 Before "The Fault in Our Stars" can even begin to steamroll the summer box office, another John Green novel has received the Hollywood green light. Fox 2000, which is distributing "Stars," has made a deal to bring Green's 2008 book "Paper Towns" to the big screen, Deadline.com reports.
"Paper Towns" is a young-adult novel that centers on Quentin and his neighbor slash love interest, Margo, with whom he once found a man who'd committed suicide. They've since grown apart, but now Margo recruits Quentin to help her get revenge on those who've hurt her. Margo then disappears, and Quentin uses clues to track her down.
"Stars" actor Nat Wolff, who's also been in "New Year's Eve" and "Admission," will take the lead as Quentin. There's no word yet on Margo's casting, but "Paper Towns" has recruited "Fault in Our Stars" and "The Spectacular Now" writers Scott Neustadter and Michael H. Weber for the script.
Green confirmed the news on Twitter.
Paper Towns will have the same screenwriters (@iamthepuma and @thisisweber), same producers (@wyckgodfrey), same studio, AND @natandalex.

— John Green (@realjohngreen) March 24, 2014
I'm also REALLY excited that I'll be an executive producer on the Paper Towns movie. Now, if you don't like something, you can blame me. :)

— John Green (@realjohngreen) March 25, 2014
BEFORE YOU GO
PHOTO GALLERY
20 John Green Quotes From Tumblr