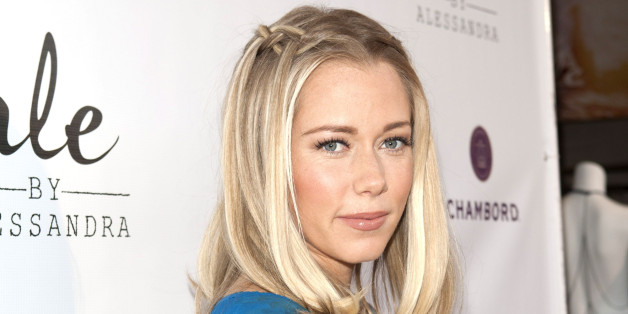 Former Playboy playmate and "Girls Next Door" star Kendra Wilkinson has joined the ranks as one of People magazine's mommy bloggers in the days before she welcomes a baby girl into her growing family.
Pregnant for the second time with husband Hank Baskett, the 28-year-old reveals that she's feeling every bit of her third trimester, and describes herself as "round, tired, grouchy, smelly and horny!"
And that's because Wilkinson apparently isn't getting any these days, much to her disappointment.
"[Hank] treats me so well and makes me feel beautiful," she wrote. "BUT the sex is lacking this pregnancy. Newsflash — I'm a very sexual creature. I love my man and sex, but sometimes I feel Hank is not attracted to me."
Wilkinson does admit, however, that she complains "every five minutes" about pain from carrying the baby so low and, when she coughs, she either farts, pees or cramps. So, she understands why her husband may not be as physical these days.
Wilkinson promises more mommy blogging in the future, which means there is much more TMI on the way. For Kendra's entire blog, head over to People.
BEFORE YOU GO
PHOTO GALLERY
Kendra Wilkinson