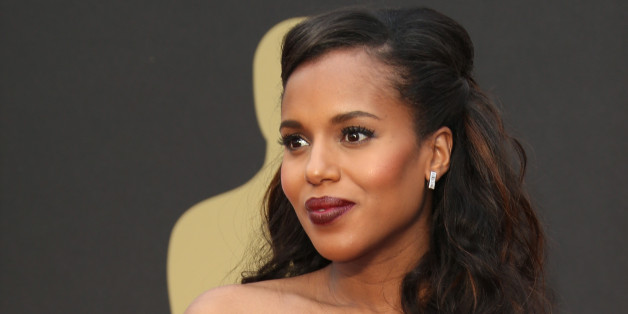 Hollywood has a well-known woman problem.
Despite proof that everyone loses when Hollywood is sexist, everything from the questions actresses are asked in interviews to the representation of women on the big and small screens suggest that an issue remains.
Old habits die hard, but many actresses are lining up to deliver a blow.
Women are increasingly speaking out about inequality in Hollywood and publicly explaining their choices in the roles they accept, the interview questions they will and will not answer, and the importance of women's representation in all areas of the industry.
Here are eight actresses who aren't afraid to call out Hollywood's sexism:

1. Cate Blanchett At the 2014 SAG Awards, Blanchett asked a red carpet camera operator who was scanning her up and down, "Do you do this to the guys?" Spoiler alert: they don't. And, accepting her Oscar win for Best Actress this year, she said in her speech:
And thank you to... those of us in the industry who are still foolishly clinging to the idea that female films, with women at the center, are niche experiences. They are not -- audiences want to see them and, in fact, they earn money. The world is round, people.
2. Kerry Washington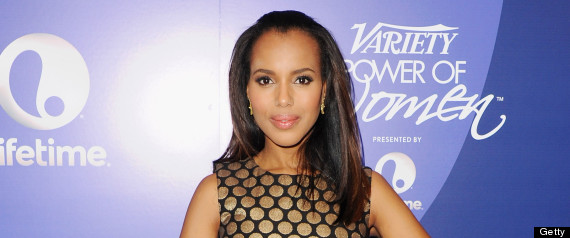 During a joint interview with "House Of Lies" actor Don Cheadle, the "Scandal" actress explained why race and gender in Hollywood should be discussed:
I think it's relevant. I think gender is relevant. I bring something to the table as a woman; I bring something to the table as a woman of color. So I feel like, if it's the only thing you focus on, then it's a danger, and if you never talk about it then it's a danger.
3. Ellen Page In a July 2013 interview with The Guardian, the "Juno" and "The East" actress was asked if she'd ever encountered sexism in Hollywood -- and her response was spot-on:
Oh my God, yeah! It's constant! It's how you're treated, it's how you're looked at, how you're expected to look in a photoshoot, it's how you're expected to shut up and not have an opinion, it's how you... If you're a girl and you don't fit the very specific vision of what a girl should be, which is always from a man's perspective, then you're a little bit at a loss.
4. Zoe Saldana In the November 2013 issue of Manhattan magazine, the "Avatar" actress revealed: "It's very hard being a woman in a man's world, and I recognized it was a man's world even when I was a kid. It's an inequality and injustice that drove me crazy, and which I always spoke out against — and I've always been outspoken." One role Saldana won't be playing? "No generic girlfriend or wife, and no sexy bombshell. Enough of that already!"
5. Olivia Wilde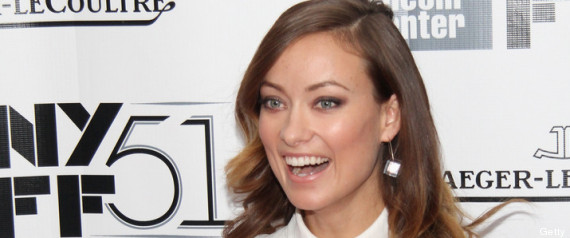 In a January 2014 panel titled "The State Of Female Justice," the "House" and "Drinking Buddies" actress vowed to do her part to make sure women are represented as more than just sexy sidekicks:
It's really hard to get stories made that are about women -- not just women being obsessed with men or supporting men. And it's really hard to get men to be a part of films that are about women in a leading role. I'm really interested in how we can adjust that, considering that it's all just based on demand.
6. Mindy Kaling When Lena Dunham interviewed the "The Mindy Project" star for Rookie, the pair expressed their frustration at interviewers' focus on a woman's looks:
More than half the questions I am asked are about the politics of the way I look. What it feels like to be not skinny/dark-skinned/a minority/not conventionally pretty/female/etc. It's not very interesting to me, but I know it's interesting to people reading an interview. Sometimes I get jealous of white male showrunners when 90 percent of their questions are about characters, story structure, creative inspiration, or, hell, even the business of getting a show on the air. Because as a result the interview of me reads like I'm interested only in talking about my outward appearance and the politics of being a minority and how I fit into Hollywood, blah blah blah. I want to shout, "Those were the only questions they asked!"
7. Eva Mendes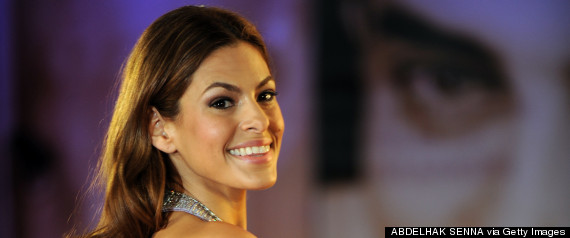 Addressing rumors of catfights on the set of 2008 film "The Spirit," the "Hitch" actress told gossip websites:
I know how people like to believe that, but it's a very sexist way of thinking. Nobody ever asks that when men work together in an ensemble cast. I've been in the business 10 years and I've never had a negative situation with another actress -- ever.
8. Geena Davis In December 2013, the "Thelma And Louise" actress proposed a two-step plan to fix Hollywood's woman problem: put more women in leading roles, and make sure crowds of extras are at least half female. "And there you have it," she wrote in an op-ed for The Hollywood Reporter. "You have just quickly and easily boosted the female presence in your project without changing a line of dialogue."
BEFORE YOU GO
PHOTO GALLERY
Best Female Duos In Movies